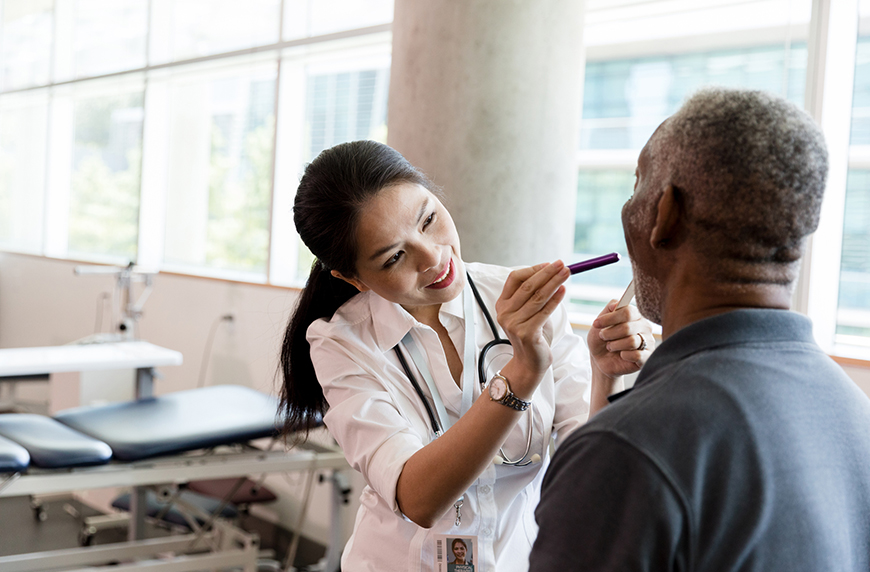 Many healthcare systems took a hit in 2020, ending the year with lower-than-expected revenues. Yet, not all organizations suffered losses during the pandemic. ChenMed, a healthcare organization operating in 10 states, didn't see a decline in revenue or patient numbers — in fact, the company kept growing. We spoke with Marjorie Alexander, ChenMed's Managing Director of Physician Recruitment, to learn how the organization remained successful during a challenging time for healthcare.
A singular focus on the patient
ChenMed's mission originated in the 1980s when Dr. James Chen opened his practice in Miami, Florida. ChenMed, a family-owned primary and specialty care practice group still headquartered in Miami, now operates more than 75 practices across the country, serving a senior patient population with a focus on value-based and preventive care.
"We're not at all like fee-for-service healthcare companies," says Alexander. "We practice in a full-risk, value-based care model. Our patient population is geriatric, and they all have Medicare Advantage plans. Our centers exist in some of the most underserved communities across the country. In many ways, we feel like we are rescuing all new patients who establish care with us."
Due to regular visits and frequent contact with their primary care physicians, ChenMed patients have 33% fewer hospitalizations and ER visits than comparable patients served by other healthcare organizations.
Growth despite the pandemic
ChenMed's proven approach to care is why the company not only withstood the pressures of the healthcare crisis but thrived. In fact, ChenMed opened 15 locations in new markets during 2020.
Alexander attributes this growth to the organization's value-based care model. "In the fee-for-service model, you depend on billing to create revenue. So, the sicker the people, the more people can be in hospitals, and the more money hospitals can make. We're doing the opposite. The healthier our patients are, the more proactive we are to keep them safe, healthy, and happy at home," she says.
Embracing telehealth
Prior to the pandemic, nearly all of ChenMed's patient visits took place in one of their clinics. By the second quarter of 2020, however, ChenMed had quickly pivoted — virtual visits had jumped dramatically for all patient encounters.
Alexander says ChenMed continues to refine its safe, high-quality primary care options, and now favors a mixed model for patient visits. "Normally, we like to see patients once a month. Now, we're able to do much of that virtually. Then, maybe once every few months, they need to actually come into the practice itself for an in-person visit," she says, adding that they've stepped up their already stringent safety protocols for in-office visits to keep patients "ludicrously safe."
A longtime champion for empowering doctors through technology, ChenMed continues to upgrade its proprietary IT systems to keep delivering a better and more efficient virtual experience for both patients and physicians. By integrating video capabilities into their existing electronic health record system (EHR), they were able to merge video visits into a providers' existing workflow and allow patients to securely and safely communicate with their doctor.
Recruiting in a virtual world
Confronted by the new reality of the pandemic, ChenMed quickly shifted their recruiting efforts to a virtual environment.
"We were able to pivot extremely quickly, not only on the patient care side, but also for recruitment," says Alexander. "We decided to change everything we did in person to an all-virtual experience."
In addition to virtual events and career fairs, ChenMed has also created an online experience for their physician candidates. "There's a virtual interview, a self-guided tour, and a tour with our physician recruiters where we walk them through a center and show them where everything is. They can even virtually meet people," says Alexander. "It's a little different, but it shows them that we care about continuing that white-glove experience they would have received if they were with us in person."
Building the candidate pipeline
ChenMed's growth during the COVID-19 crisis has been helped by its value-based care model, but Alexander says there's one thing any recruiter can do to ensure future success: continue building a very strong pipeline.
"Get the word out. Do not stop marketing who you are and what you have to offer so that when, as a healthcare organization, you can start building your staffing pool again, you have a solid pipeline to tap into," she says. "This is not the time to sit back. Just because a hospital system might not be hiring right now, that's not the time to let your recruiters go. It's the opposite: recruiters should be calling, emailing, sending out flyers, saying, 'We are here to stay, we're open for business, and we would love to talk to you in the next six months.'"
On a mission
Healthcare organization growth during the pandemic has been difficult for many organizations, but value-based care organizations haven't been hit quite as hard.
At ChenMed, their model is merely a means to accomplish their mission, says Alexander. "There's a lot of social injustice out there where the neediest, poorest, and elderly populations don't have access to quality, VIP healthcare. That's what we're determined to do: give them the high-quality healthcare that they deserve, pandemic or no pandemic."
CHG can provide the doctors, nurses, and allied professionals you need to help your healthcare organization grow. Contact us by phone at 866.588.5996 or email at ecs.contact@chghealthcare.com to learn more.