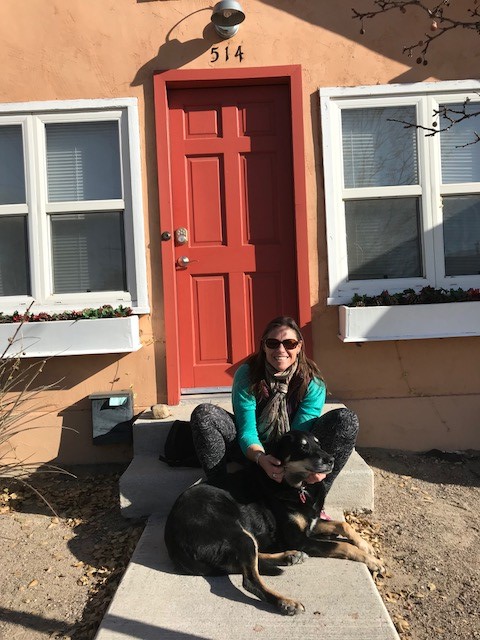 Cara Bosco doesn't remember who reached out first. She'd been working as an emergency medicine physician assistant when our CompHealth division contacted her. Would she be interested in working as a locum tenens PA? "I have a dog," she replied. Annie, the recruiter, responded, "We can accommodate dogs." "Done! I'm in!" Cara was on her way to a career where she could control her schedule and her opportunities to serve.
Locum tenens making a difference
Cara's love of medicine and helping is only partially rooted in the United States. As a college student, she spent time in Tanzania on a semester abroad program. She learned to love the people, the culture, and the country. She worked with children and they helped her learn to speak Swahili. She returned after college on a medical mission trip. Cara made life-long friends and knew she wanted to do something to improve healthcare there.
"In Tanzania people are really, really sick before they can get to the hospital or before they really feel like it's necessary," she shares. "Sometimes you can have high acuity patients with significantly less resources."
Being able to return to Tanzania and help develop emergency-medicine programs was a priority for Cara. She needed a job that would offer her the flexibility to pursue her dream. Working closely with Annie, her recruiter, Cara tells Annie when she's available to work and when she'll be traveling. Her instructions to Annie: "Do whatever you need to fill up my schedule."
Cara's assignments have included large hospital systems like the one she's become a regular at in Albuquerque, New Mexico, and small, rural facilities in Wisconsin. "It's really unique for me to be able to experience these different locations throughout our country and be able to see how medicine is practiced based on the culture of the location," Cara says. "I really appreciate that."
Finding time for family
Ironically, Cara's travels as a locums emergency PA has given her even more family time.
"I see my family more now than I probably ever did when I lived out of state," she says. "I get to go home and spend time with my family and then go to the airport and go to a new location and meet all kinds of new people and see new parts of the country. It's been absolutely fantastic."
Cara takes her dog wherever she travels and says her canine companion has helped her make friends in every city she visits. "Honestly, I've probably met half of my friends through her!"
"I think the perceived downsides of doing locums would be you're constantly moving," Cara says. "It definitely comes with its struggles."
But it only took her a couple of trips to learn how and what to pack. "My advice is, if you're thinking about it, try it. It afforded me the ability to do everything that I've wanted to do in my life. Locums enables me to love my job and my life at the same time."
If you are interested in how you can explore your dreams through locum tenens, visit the CompHealth website or contact them at 877-703-2945.