What do you get when you combine students ages 7 to 18, dedicated community members and characters such as Wrex the Wunderdog and Princess Starlight? If you're Brent Alles, you get a brand-new production: "Danny Trooper and the Hall of Valhalla."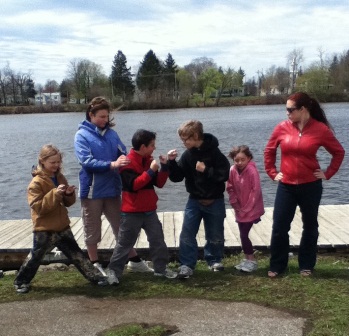 Brent, a client representative for CompHealth allied health staffing in Grand Rapids, Mich., wrote and directed the play, which is being performed May 5-7 at the Lowell Peforming Arts Center in Lowell, Mich.
"I was obsessed with mythology as a child, and I'm still pretty much obsessed with mythology, science fiction and fantasy to this day," Brent shares. "So 'Valhalla' is still about that obsession, I suppose, but it also looks at growing up and what changes to you as that happens."
While he spends a year writing, revising and rewriting every play he produces, Brent also invests time into auditions, which last two days, and rehearsals over six to seven weeks. Despite the long hours required when putting these productions together, Brent finds the process rewarding in many ways.
"It's always great to see my stories brought to life by actors, but the things I enjoy the most about doing theater for youth are getting kids involved in theater, which I think benefits them in a multitude of ways, [including] presentation skills, self-esteem and self-confidence, and getting kids to come watch theater and hopefully want to see additional shows," Brent says.