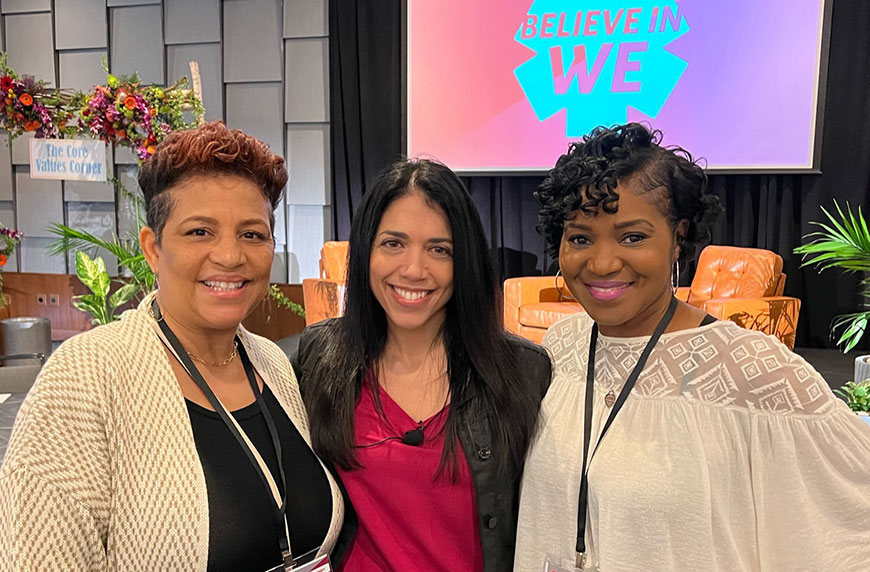 CHG Healthcare has been named to the 2023 Parity.Org Best Companies for Women to AdvanceTM list.
The ParityLISTTM program recognizes organizations that are creating the culture and conditions in which women can rise. Companies are rated across a comprehensive rubric covering recruiting, promotion, and compensation practices, as well as specific employee benefits and policies and quantitative representation at the leadership level.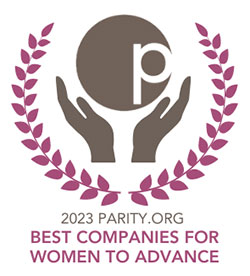 "Over the past several years, there's been a real awakening to the inequities in our world, and the need to address those things," said Parity.Org president, Dina Schenk. "It's gratifying to see that the companies on this year's ParityLIST are not letting up or losing focus. They are continuing to innovate and to invest in leveling the playing field so that all employees have equal and equitable opportunities to be hired, to be recognized, and to thrive."
How CHG compares for women and men
On average at CHG, women make 100.24% compared to men. The company also has 60% of its workforce who identify as women, and more than 50% of leaders identify as women. Achieving that parity has been very intentional at CHG, said Kerry Norman, executive vice president of people and operations.
"We learned that women at CHG tend to have more tenure than men and grow with our organization throughout their careers," Norman said. "Our male employees, on the other hand, have often advanced in their careers by changing companies. Generally speaking, those who move from organization to organization often have more leverage and can grow their compensation more quickly than those who stay many years with one company. As a result, our goal has been to ensure that women who have advanced internally at CHG remain equally positioned with their male counterparts who are hired from outside."
"Another interesting discovery involved our digital and engineering roles," Norman added. "We found we were hiring people at higher wages than people who had been with us longer. Both scenarios required a compensation course correction that acknowledged the value of experienced team members."
Best practices in equitable treatment
CHG shares many policies and practices in common with fellow 2023 Best Companies for Women to Advance honorees, such as:
Actively monitoring recruitment, promotion, and attrition rates by gender (91%)
Leveraging a formal pay equity plan to identify and correct pay gaps (86%)
Providing dedicated, convenient, and private lactation rooms for nursing mothers (100%)
Offering flexible working arrangements (95%)
Offering equal family leave to both men and women (81%) — and encouraging men to take their full family leave (98%)
Regularly measuring and reporting on gender representation and equity to the executive team (86%)
In addition, CHG joined virtually every company in having a zero-tolerance policy for harassment, and a safe reporting system that ensures employees are not punished in any way for reporting incidents of discrimination and harassment.
For a full list of honorees, and to download a free Key Findings Report outlining more details about the honorees' policies and benefits, visit: www.parity.org/best-companies.
Want to work for a company that helps women grow in their careers? Join our team!
About CHG Healthcare
Since founding the locum tenens industry in 1979, CHG Healthcare has been powerfully serving the healthcare workforce to make a difference in human lives. Through our trusted brands — CompHealth, Weatherby Healthcare, RNnetwork, Global Medical Staffing, Locumsmart, and Modio — we provide temporary and permanent placement of physicians, allied health professionals, and nurses to healthcare facilities across America (and even in international destinations). Thanks to dynamic partnerships, we're helping clients build a more sustainable healthcare workforce. Our unique culture of caring and purpose benefits the lives of our people, while also extending to the communities where we live.
About Parity.Org
Parity.Org is the leading impact organization increasing representation of women and people of color in organizational leadership, where the gap is the widest. We take a pragmatic and research-based approach, offering a range of proven best practices and industry-leading tools for not only reaching—but sustaining—diversity in leadership.