When Cynthia Martin was laid off from her job at a Salt Lake clinic in 1997, the next phase of her life seemed uncertain. She was a single mom with few technical skills and no clear job options. But after going back to school to learn computer skills and stumbling across an ad for our 
CompHealth
 division in the paper, Cynthia soon found herself starting as an administrative assistant for the company. Two decades later, she couldn't be happier that CompHealth remains a part of her life.
Experiencing change after change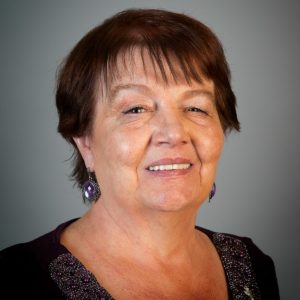 "Cynthia is one of the most loyal, honest, caring, hardworking, determined, light-hearted, hilarious people I have ever known," says Courtney Robbins, Cynthia's admin manager. Her multi-faceted personality played a huge part in her positive outlook on CompHealth and where the division was heading. "When I started, we only had two days of training compared to the weeks and weeks we have now," Cynthia recalls. From being thrown on the sales floor and manning the phone to being a trusted business partner, Cynthia has truly experienced a lot. "I had rough patches through all that change, but I just figured that this was the safest place I could be," she says. "It's paid off for me because it's really been a growing experience. Each year is different and each year keeps getting better."
Living a positive life
Cynthia's growth also impacted her personal happiness. "I bought a house," she explains. "I can pay for housing repairs. I've been on cruises. I've been all over the place, including New York. My trip to England was a dream. It was the first time in my life I've ever taken two straight weeks off of work." In fact, Cynthia's happiness is so transparent that others like Annalee Rowley, CompHealth sales leader, think of her as a "guardian angel" and a positive example for those struggling in or outside of work. Even her family members two of her nieces, her son-in-law and her sister now work at CHG because of her influence.
Looking toward the future
While Cynthia could easily retire in the next five or ten years, she says she's "not one to sit at home and do nothing." "I don't understand why anyone would want to leave," says Cynthia. "It's just impossible. I can't grasp it. I'll be here until they carry me out in a wooden box. If I'm here two days in a row in the same clothes, I've told my team to just call the coroner's office."