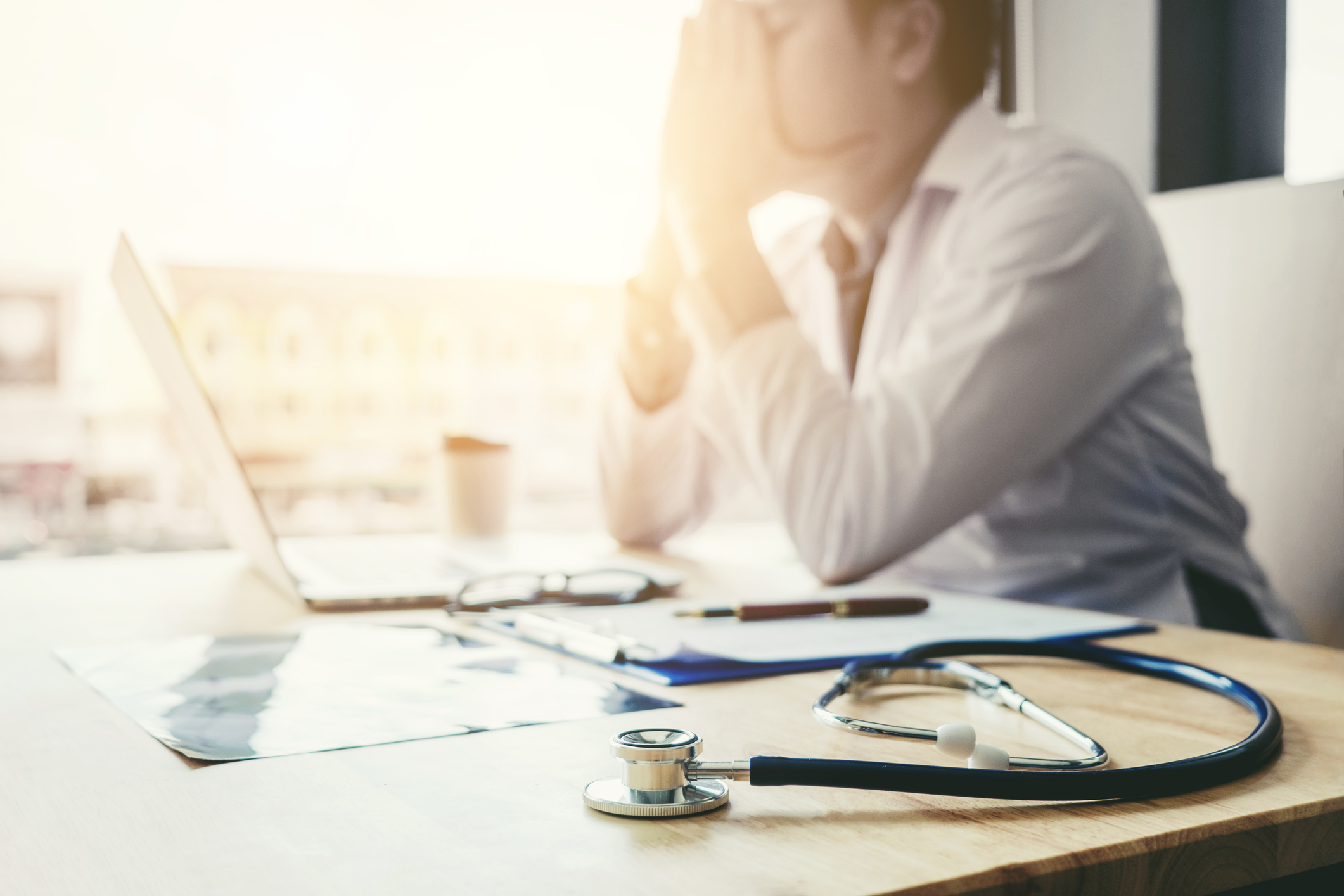 Recent comparative findings indicate improvements in burnout and workload, but mental health issues are still taboo to discuss among doctors
Excessive workloads continue to be a concern for doctors, according to a new study from
locumstory.com
, an online resource for medical professionals. Although the majority of physicians reported feeling they have less free time than when they began their careers, the same results also suggest the problem of being overworked may be easing. Locumstory.com
surveyed more than 3,700 physicians
as a follow up to its
2016
study
, seeking to better understand physicians' perspectives about their professions. Although heavy workloads are a major problem within the industry, the study found that the number of physicians who reported feeling overworked had shrunk by around 10 percent when compared to two years ago. "We are concerned about the wellbeing of medical professionals as the looming physician shortage impacts the industry, so we were pleased to see indicators of positive movement in physician work-life balance," says Leslie Snavely, vice president at CHG Healthcare, the company that sponsors locumstory.com. "However, these findings shouldn't decrease the efforts of administrators and physicians in reducing workload, because overwork is still a major problem. It simply indicates that their efforts are starting to nudge things in the right directions." The study also suggested that greater attention was needed to help physicians address mental health issues and burnout caused by overwork, although the amount of time spent with patients may be improving. Other significant results include:
Mental health needs greater attention: Fifty-one percent of respondents believed their workload had impacted their mental health, but only 17 percent had sought help. Two-thirds of impacted physicians would not consider meeting with a mental health professional at all, while 53 percent of physicians indicated that discussing mental health is taboo. Six percent of physicians have contemplated suicide because of the demands of their profession and 11 percent take medication for anxiety or depression.
Burnout can be tough to self-diagnose: Although 74 percent of physicians reported frequently seeing symptoms of burnout in others, only 52 percent regularly felt burned out themselves. Burnout impacted job satisfaction the most, according to 40 percent of physicians, followed by a 28 percent believing family relationships were hardest hit.
Time with patients may also be rebounding: Virtually all physicians wanted more direct time with patients and most believe they spend less time with patients now than when they started their careers. However, the report may indicate those numbers improving. In 2016, 58 percent of physicians said they were spending less time patients than they used to, compared to just 46 percent today.
Locumstory.com surveyed physicians in a wide variety of specialties, work settings and regions of the country. Respondents were asked about various aspects of their jobs, including workload, communication with patients and mental health. To learn more, read the full survey report, visit
locumstory.com
or connect with the project on
Facebook
and
Twitter
.
About locumstory.com
Locumstory.com
is an initiative to educate why locum tenens is an integral and growing part of the healthcare industry. The site is sponsored by CHG Healthcare, parent company of
CompHealth
,
Weatherby Healthcare
, and
Global Medical Staffing
, leaders in domestic and international healthcare staffing. CHG has been ranked on FORTUNE magazine's list of "100 Best Companies to Work For" for the past nine years.
Media Contact
Spencer Sutherland (801) 930-3876
spencer.sutherland@chghealthcare.com