As corporate manager of talent acquisition at CHG in Salt Lake City, Utah, Sally Johnson is on the frontlines of fostering growth at CHG.
"My team and I handle all of the internal hiring for the company," Sally shares. "We currently have 62 different positions that we are working on filling to help the company grow."
Sally came to CHG four years ago, and since her very first day, she has enjoyed the chance to be herself, have fun with her team and introduce people to CHG.
"I love being able to share my story and hear my team members share their stories with potential employees," she says.

Lucky for us, we can read Sally's story right here!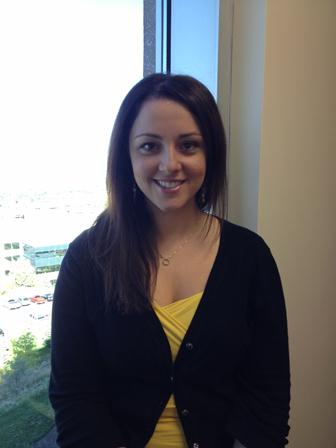 When I started with CHG more than four years ago, I joined the talent acquisition team as a corporate recruiter. I was so impressed with the teamwork and the ability I had to bring my experience and new ideas, even as a new employee. It was amazing that my leaders cared to listen to me and how they immediately made me feel valued.
Throughout the years, my team has both gotten smaller and grown bigger. We are now the largest we have ever been, and I have the honor and privilege of leading this amazing group of people. I am so proud of my team. They are each unique individuals, but what they have in common is heart, a fantastic work ethic, a great sense of humor and friendship.
I love that I have had the opportunity to grow into leadership, learning from some great examples throughout the company, and I am excited to pay it forward to my team and help them grow within their careers.

Are you looking for a chance to join a great team and grow as you help build others up? Check out our careers page and see if CHG has any openings for you!