As a billing sales manager at Foundation Medical Staffing in Edmond, Okla., Nathan Allison works hard to establish partnerships with hospitals and outpatient clinics and to assist his team with anything that may come along. In other words, building relationships is an important component of Nathan's job, and that is exactly what he loves about it.
"CHG really is a kind of family, no matter which division you go to," Nathan says. "I've noticed that every time someone from another location visits our office, they are always very friendly and open. I've had the same experience when I've visited other locations as well."
After five years here, Nathan greatly appreciates the upbeat culture and the determination of his co-workers.
"I love knowing that I'm working in a fun environment and with people who want to win every single day," Nathan says.
Read Nathan's story about how CHG has been more of a second family than a place to work.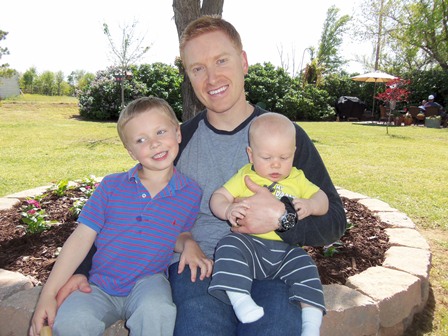 I was living in Fayetteville, Ark., looking to make my way back to Edmond, Okla. After I made a few phone calls, one of my fraternity brothers, who was the landlord for our office, referred me to Foundation Medical Staffing. I had some reservations so I went through three interviews, all on different Fridays. As you may know, Fridays end up being pretty casual. In all three interviews, I was the only one that looked like he had a "real job."
Obviously, I accepted the position, started within two weeks of getting married and haven't looked back since. My work family started at the same time my home family started, and I've enjoyed every day I've been here, as well as at home! CHG and everyone at the Foundation Medical Staffing and Weatherby Healthcare offices have been such a blessing to my family and me. We're truly better because of these people, and I hope to be here for as long as I'm welcome.