Every job at CHG Healthcare matters. We asked our people how their jobs make a difference and local artists turned those answers into large art installations in each of our offices. Check them out below.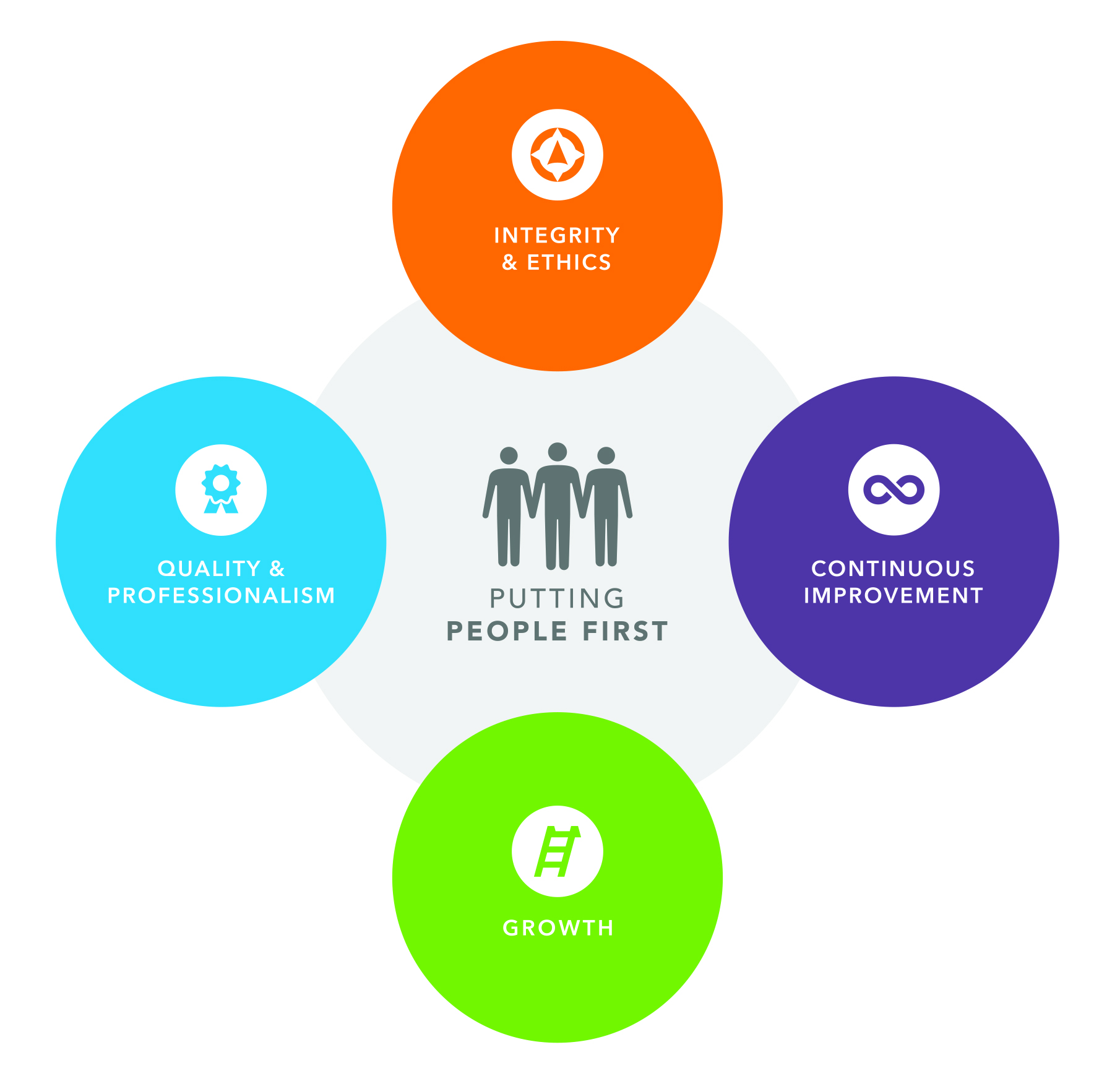 Our core values are the driving force behind everything we do at CHG. And right in the center is our defining core value — Putting People First. It guides our actions and how we treat each other and allows us to fulfill our larger purpose of making a difference in the lives of our people, our customers, and our communities.
Making a difference, one job at a time
As one of the largest healthcare staffing companies and a leader in the
locum tenens
industry, we provide temporary and permanent placement of physicians, allied health professionals, and nurses to healthcare facilities across the country and abroad. Just last year, our people placed nearly 14,000 healthcare providers who served more than 27 million patients — a lot of whom live in rural areas. Every job at CHG directly affects those patients and gives them the opportunity to receive quality healthcare they otherwise may not have access to. But it's not just our customers who are impacted by what we do every day. Our core value of Putting People First encourages us to take care of each other and to give back to our communities. And our people go above and beyond — inside and outside of work — to ensure they exemplify this principle every day.
The art of making a difference
We recently asked our people a simple question:
How do you make a difference in your job every day?
Here are just a few of their responses:
"Patients receive quality care because of what we do — and for this I take pride in my work. I value the difference I get to make in something bigger than myself!"

"I make a difference by creating a safe, warm, supportive work environment where people feel empowered to grow not only professionally, but personally."

"Taking the time to ensure that I am billing our clients correctly will assist with maintaining our reputation and great working relationship with our clients."

"I make a difference by providing help and support with hardware and software, which allows people to complete their job duties in a timely and efficient manner."

"I make a difference by picking up the loose ends that are often overlooked, but are vitally important."
To bring their responses to life, we enlisted the help of some graphic artists who turned how our people make a difference into a work of art. Each art installation is as unique as our people themselves and are a visual reminder of all the great work we do at CHG every day. Check out each office's masterpiece below. [new_royalslider id="9"] Want to see the artist at work? Watch the video below to see how CRJ Design created the art installation in our Salt Lake City headquarters.
Work for a company that make a difference!
Check out our open jobs in our offices across the country
.