There are moments in our lives that at the time seem ordinary, but turn out to be the catalyst for meaningful change. For Weatherby Healthcare assignment coordinator Ashley Adams and consultant Tom Morris, their moment occurred at last year's annual Weatherby Red Ribbon Rally.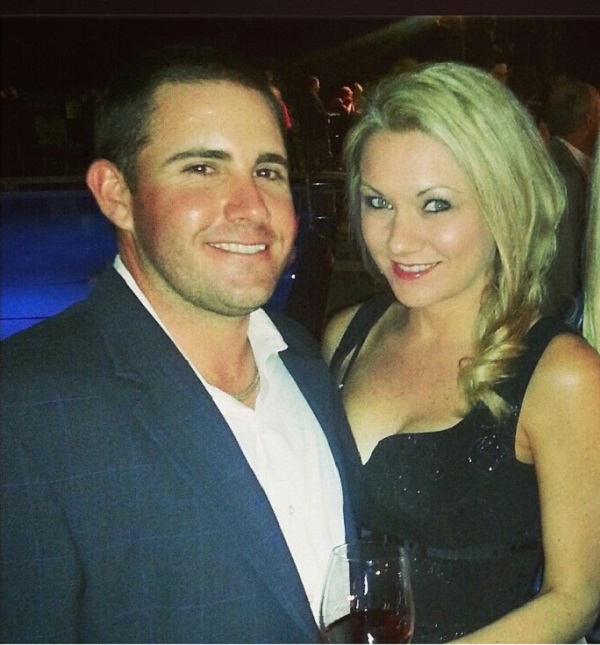 Although Ashley and Tom had worked together a year before meeting each other, it wasn't until this division event that they locked eyes for the first time.
"We were a few rows apart and kept looking over at each other," Ashley recalls. "We were doing that awkward thing where one person is staring, and the other happens to look over, you both lock eyes then look away. Then you repeat the same thing a few more times."
Those furtive glances made such an impact on each of them that they both reached out to a mutual friend later that day and asked her about each other.
"She was playing match maker and going back and forth with us, letting us know that we were interested in each other," Ashley shares. "Two days later we accidentally ran into each other in the hallway, and Tom asked me out on our first date."
Although both were a bit nervous at first, it wasn't long before the conversation started flowing and didn't stop until the end of the date.
"We talked about everything from work to friends, family, life, things that were important to us and what we wanted for our future," recalls Ashley. "We had everything in common; it was amazing. I knew that night that I had met my soul mate and he would be the man I would one day marry."
After a year of dating, Tom and Ashley turned the page on a new chapter in their love story when Tom proposed this past Fourth of July.
"We were on a holiday getaway with family and decided to go for a walk on the beach to watch the sunset." Ashley says. "Tom took my hand and expressed how he wants to spend his life with me. He then took out the ring, got down on one knee and asked me to marry him. It was the happiest moment of our lives!"

The happy couple celebrated the momentous occasion with their family and plan to tie-the-knot in November 2015, where they will write another chapter in their love story that all began at Weatherby Healthcare.