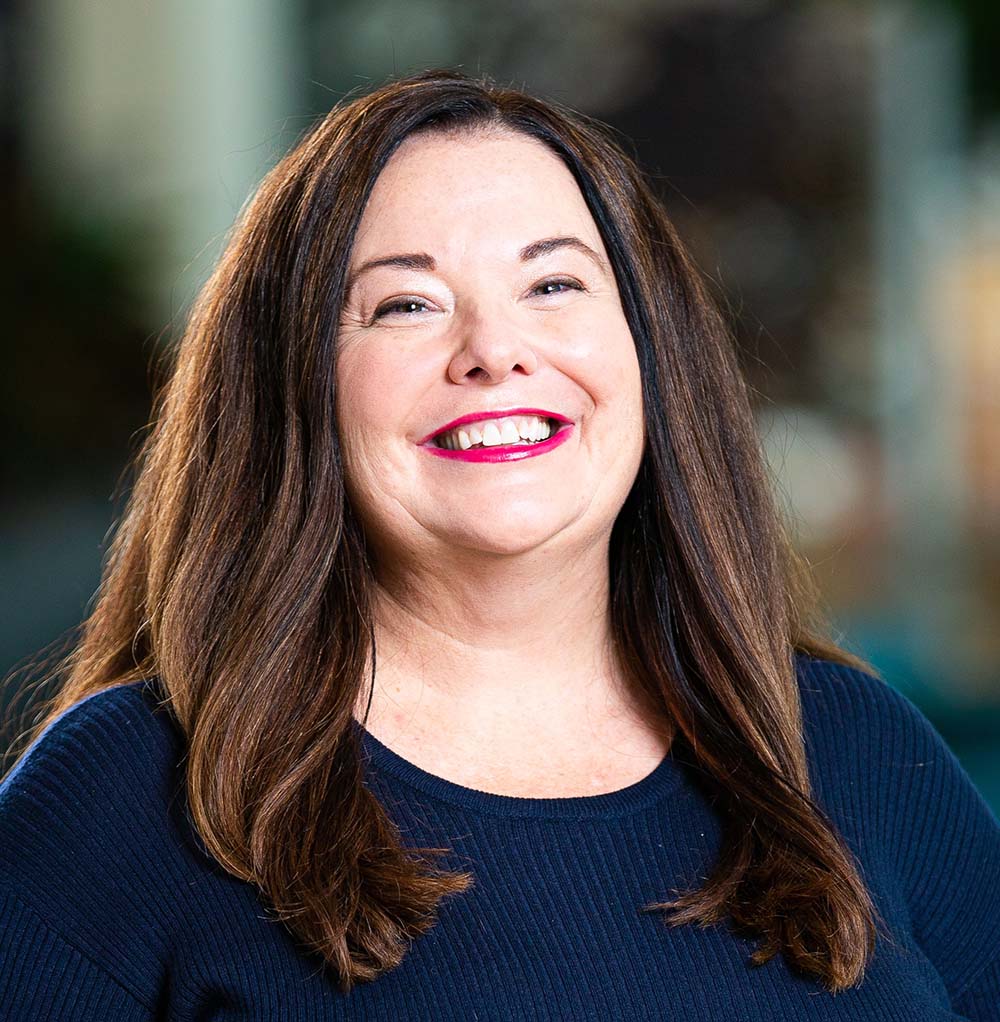 Lisa Grabl has no interest in buzz words or tag lines.
"I'm interested in authenticity," she says. "Your authentic self is your most effective self," she says.
For more than 21 years, Lisa's brought her authentic self to CHG. She's served in a variety of roles, most recently as CHG Healthcare Group president.
Lisa was on the road to a successful career in retail management until she realized she was bored. Her boss was ready to lay down some significant cash to keep her, but Lisa knew money alone wouldn't work. The job simply wasn't challenging enough.
"It doesn't matter what role we're in," Lisa says, "we all go through times of wanting to be challenged. We want to take on more. We want something new. We want something different and the more we understand what we're good at, that can help point us in those directions."
For Lisa, the next stop was CompHealth. She started her career with the company in 2001 as a physician recruiter. She moved into client recruiting and then into leadership positions. In 2017, she was named president of CompHealth Locum Tenens. In 2022, she led that division to record-breaking results. No boredom and no looking back.
Lisa says the best piece of leadership advice she ever received was to not focus on being the best. Instead, she said, "Focus on bringing out the best in all those around you. That's what will create success."
She helps her teams discover what they're good at and what they may need help with. She understands sometimes that means making a career pivot you never planned on.
When Lisa was a senior in college, she was a dance major planning on graduate school and a career teaching dance in academia. She still remembers the shock she felt looking across the desk from an orthopedic surgeon who told her, "I really think you need to consider some alternatives."
Her knees required surgery and simply would not hold up to the long-term rigors of a dance career.
Lisa graduated and took a year off to consider her options. Over the next few years, her success in retail helped her identify her strengths and her weaknesses. She says that knowledge is critical to being an effective leader.
"The more you understand, 'I'm good at this and this and I'm not very good at this so I need somebody around me who is really good at this,' that's a benefit for everyone that works for you," she explains. "We are all our best and most effective when we are our most authentic selves."
Lisa's a big believer in the power of the individual. That's why she works to create relationships that allow her team members to discover their own potential. "We're all on our own life journey, our own leadership journey," she says.
She encourages everyone around her not to be afraid to reach for what they really want. "Go for it! Don't sell yourself short!" she says.
She believes CHG is a place where individuals can improve themselves every day. Lisa says that kind of growth not only makes our people better, but helps us better serve the healthcare community and all those around us.
Updated Feb. 3, 2023