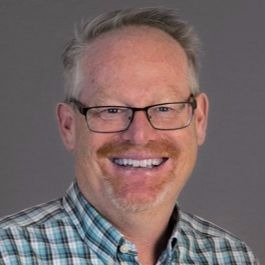 CHG chief culture officer Kevin Ricklefs was the featured author of a Utah Business magazine article titled,
"How You Can Help Your Employees Thrive While Working in Quarantine."
Kevin advises business leaders to take a three-pronged approach that includes putting health benefits to work, creating opportunities for social connection, and keeping employees in the loop. "Employees are more productive when they are both physically and mentally healthy," he writes. "If they're struggling with emotional wellness, encourage them to use mental health counseling. Also, model the importance of getting away from the computer and into fresh air. Recommend regular short breaks to interact with family members, take a walk or get some exercise." Social connections are critical in a time of quarantine. "Start by making the most of virtual interactions," he advises. "Online meetings don't have to be all business." Virtual water cooler chats and coffee breaks can help employees fight isolation. Kevin also stresses the importance of transparent communication, saying, "In times of change and uncertainty, leaders need to overcommunicate by regularly updating their teams on what's going on in the business — whether it's good news or bad. Teams that stay engaged and pull through tough times together will be stronger on the other side of the crisis."
Read the full article here.