First Impressions all about getting the inside scoop on exactly what our newest employees think of CHG.
Like many of our employees, Mark Nichol, a client representative at CompHealth locum tenens in Salt Lake City, heard from a friend that CHG was a great place to work. In his six months here, Mark has learned for himself that his friend was right. With its unique culture and great opportunities, Mark says,  CHG is a great place to work. Check out Mark's first impressions of CHG below.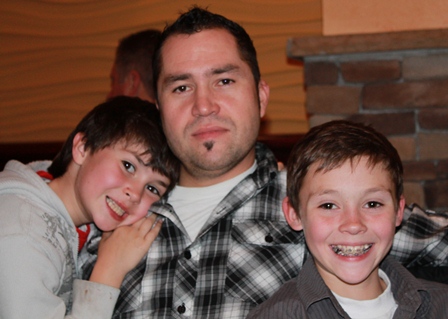 What do you do at CHG and what do you like about your job?
I am a client representative on the emergency medicine team. Emergency medicine rocks! I love the opportunity to help facilities fill their needs. I love to come through in a pinch.
When did you come to CHG?
I came to CHG in October 2011.
How did you hear about CHG and what made you want to apply?
I heard about CHG from a good friend of mine, Byron Crosby. He was constantly telling me how great it was to work here and how I would like it and do well. That lil' guy wasn't wrong!
Where were you working before you came to CHG?
I was a broker in financial services prior to coming to CHG.
How has working at CHG compared to your other working experience?
I love working at CHG. It is the best corporation I have worked for by far. The culture, the people and my job are great.
What can you tell me about your first day?
On my first day, I decided to take the stairs. I went up to the fourth floor before I realized that I couldn't get in and had to go all the way back down to the first floor and catch the elevator. Aside from that, it was interesting and fun; it is quite different from other jobs.
What has been your most memorable experience so far?
My most memorable experiences have involved so many of the great people I have met here at CHG. They are what make it great. I've had a chance to participate in talent shows, contests and the many other nutty activities that can occur here. When the president of the company comes down and hand-delivers you treats to your desk, you know you've found a good place.
Do you have any advice for new or potential CHG employees?
Embrace the culture, be coachable to the great leaders here, and you will have a chance to be super successful and end up loving your job.