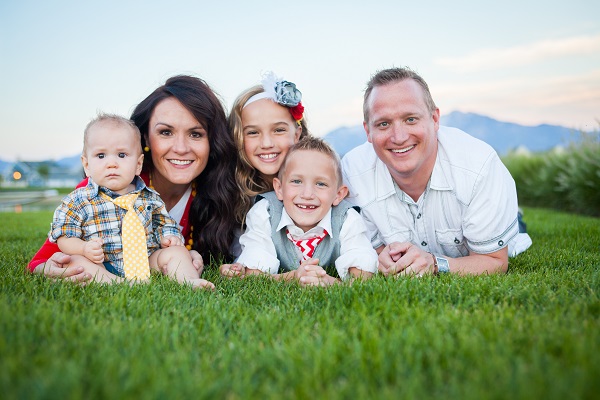 Name:
Preston Rasmussen
Job title:
Business development manager at CHG Healthcare in Salt Lake City, Utah
Years with CHG:
One
What is your favorite part about working at CHG?
My favorite part of working at CHG is the people I work with. I have the pleasure of working with all CHG brands, and every person I come in contact with is amazing! We have the best quality of people working for this company. Although I will admit, that getting to work with my sister trumps all!
What is your most memorable experience at CHG?
My team likes to play little gotcha's when I leave my computer unlocked. One time, they placed a background picture of David Hasselhoff on my computer. I was determined not to let them see that it was going to get the better of me, so I decided to leave it there and not make a big deal about it. While on a business trip, I went to Starbucks one morning to use their internet before going to my appointment. When I fired up my computer, in the middle of a busy Kentucky Starbucks, there was David Hasselhoff staring at everyone from my computer screen. It made it my most memorable experience so far!
If someone asked you what you do, how would you answer them?
I get asked this question all the time, and my answer is this: I put contracts in place that assist hospitals in staffing, and as a result, I help people. Also, I get to have fun while doing so.
Why did you choose to work at CHG?
I left an employer that claimed "people were their competitive advantage" but never let their employees feel that they meant it. From the time I started interviewing here, I knew this was a culture I wanted to be a part of, and my team members made me feel that way from the first interview. When my offer of employment was extended, CHG made me feel like a member of the family and that they truly wanted me here.
How do you feel you embody CHG's core value of Quality and Professionalism, or how have you seen it in action at work?
Quality and Professionalism are requirements for the job. Putting on a suit and tie for client meetings project to our clients our core values of professionalism. When I am on the road, I try to embody the quality of our teams and providers by making sure every visit is a quality visit and represents CHG in the best possible light.
How do you know that your work at CHG matters?
When I see placements being made and days being filled, I know that a provider is helping someone that otherwise may not have been cared for.
What do you like to do when you aren't at work?
My family is my life. When I am not at work, I enjoy spending time with my three children and my wife. I like to be with them coaching soccer games, attending their dive meets and watching their gymnastics classes. I find so much joy in the work/life balance that CHG offers me to enjoy the time when I am not at work.
What is your hidden talent?
Most people may not know that I am a photographer.
If you could choose your last meal, what would it be?
Barbecue and eggs from the Loveless Café. It sounds disgusting, but don't knock it until you try it!
What five things would you take to a deserted island?
My wife, my kids and my phone so I could Instagram our every adventure.
In a movie about your life, who would you choose to star as you?
Bill Hader