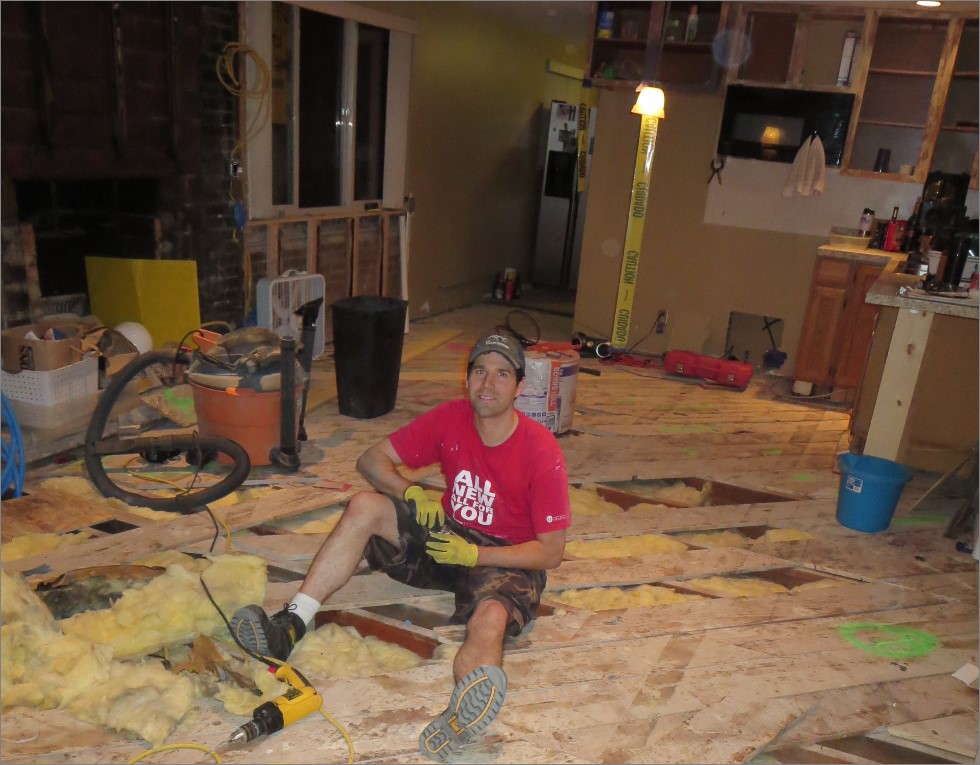 DIY tips to spruce up your space can bring new life to your home or work space. At CHG Healthcare, our people are pros at getting qualified medical professionals to hospitals and clinics that desperately need their help. But when they're off the clock, our folks work equally hard at their hobbies, including DIY projects in and around the house. Here are some tips about how you can spruce up your space without spending a lot of time and money.

Divide your DIY projects into thirds
That's the advice from Shawn LaMar. A third of your time should go to design and making detailed plans. The next third goes to researching techniques and the products and materials you'll need. The final third of the time should go toward actual construction.
"If you have really good plans it makes it much easier," Shawn says. And you're less likely to have problems further down the line.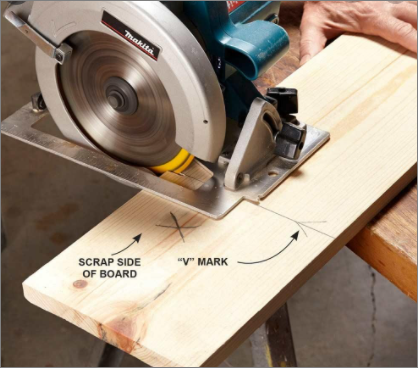 Pro tips:
When using a saw, make sure you allow for the 1/8 inch the saw blade takes up. Cutting on the outside of your line will eliminate having to patch that tiny gap.
Use the shortest nail possible for any job. That way, you won't have to worry about puncturing whatever may be behind the wall. Liquid Nails can be a great option.
Buy quality.
Prep surfaces. "You won't improve things by not starting out with proper prep," Shawn advises.
DIY in your comfort zone
"I'm not a contractor," Dustin Thomas declares right up front. "I don't do built-in cabinets and if it's running wires, I want a professional to do it to make sure my house doesn't burn down."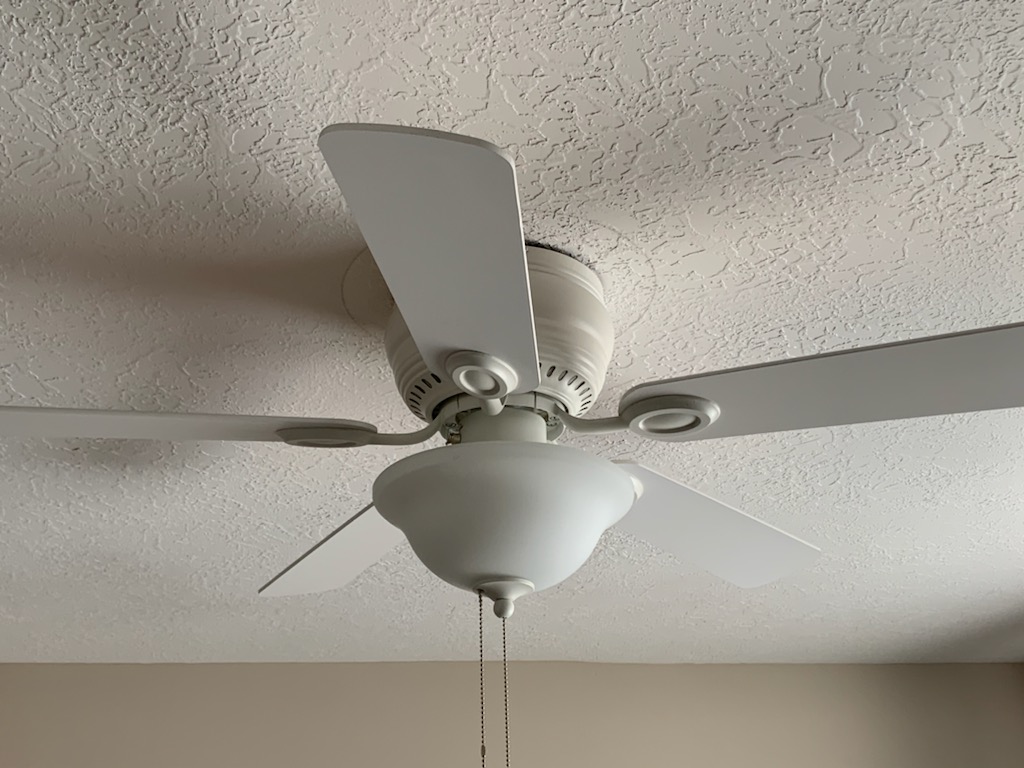 What he does do to change up the look of his space is change the light fixtures. "My dad taught me that when I was a teenager," he says. Dustin was often enlisted to swap out the lights at his grandparents' home. "You can change the look of a room so much with a light fixture," he says.
Dustin's also pretty handy in the repair department. He's managed to save some serious cash by fixing the washing machine, changing out the water heater, and moving the sprinkler heads. Dustin says small repairs help him take pride in his home and keep it in top condition.
Pro tips:
Start small. "If you're going to start busting out some walls, you may want to call an expert," he says.
YouTube is a great place to learn. "The internet has made it super nice to diagnose problems," Dustin shares. "It's kind of fun learning new stuff."
Consider the cost of your time when you're calculating the cost of your project. Since time is money, you may not be saving as much as you think by doing it yourself.
Color your world (or just your walls)
Amy Pett says paint is an easy and an inexpensive DIY tip to spruce up your space. Freaked out about picking the "wrong" color?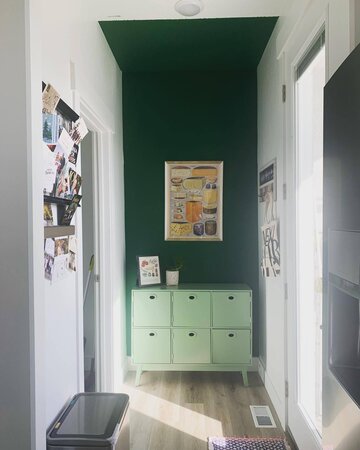 "I think creativity is important to just getting in tune with yourself," Amy advises. "There's something vulnerable about it, putting yourself out there and making mistakes."
Has she ever had any DIY fails?
"Yes!" she says with a laugh. "But I don't have them around anymore. That's why I like using cheap things or just playing around. You're going to make mistakes."
"Don't feel like this has to be perfect or something you're going to pass on to your children," she says. "Don't put too much pressure on yourself. You want things to have personality and you add personality through mistakes."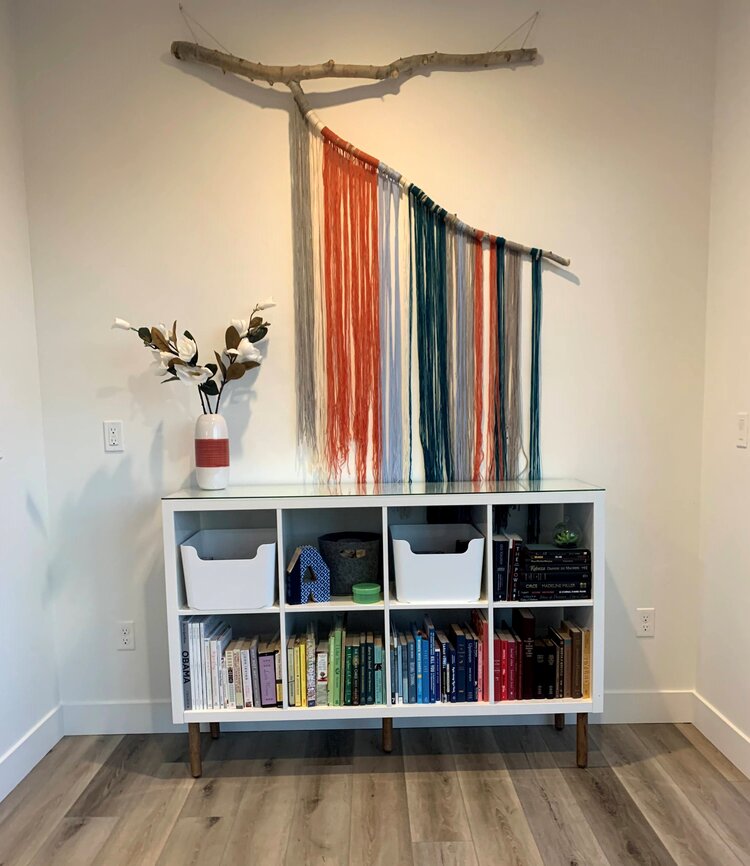 Besides color, Amy loves textures. She's taken up knitting and YouTube taught her how to weave. She used a branch and scrap yarn to make a stunning wall hanging. She used frames from two second-hand lampshades to create a sculpture she crafted with yarn.
Pro tips:
Don't spend a lot of money upfront. Amy says she bought cheap yarn and knitting needles at first until she decided whether she even liked her new hobby.
Rediscover items you may not have had out for a while, or things that may have been displayed in a different space. "You don't need a fine arts degree. The creativity comes in how you want to display it," Amy says.
"Plants are really helpful," she suggests. Adding some green space to her office brought joy and gave her something to care for.
Pinterest and YouTube are full of good ideas. Save what appeals to you and use it as your personal idea archive.
Rethink your space
When Chad Saley realized he'd be working from home for the foreseeable future, he squeezed a tiny desk with a computer and three monitors into a small room formerly used for toy storage. There was barely enough space to slip inside and sit at the desk. The camera on his computer was carefully positioned so none of the toys, games, and "junk" showed up in Zoom calls. But it was bugging him. Big time. "I was surrounded by chaos!" Chad says.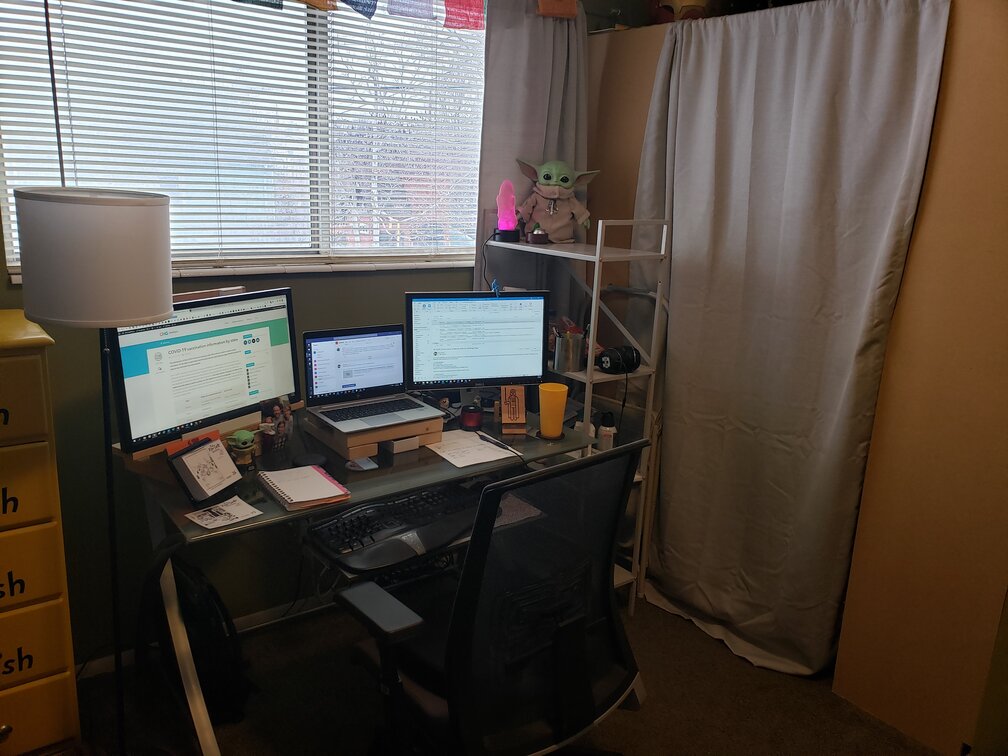 Chad decided it was time to claim his space. In about a weekend, he managed to turn some salvage wood into shelves for the tiny room's walk-in closet. He enlisted help from his kids to sort through the stuff and find a home for it on the new shelving. A fabric curtain blocks off the view into the closet from the main room.
Now he had space for a bigger desk he could place below a window. And that gave him another idea. He constructed a frame made of PVC pipe and hung another fabric curtain from it. When he's on a call and wants a background that's a bit more professional than his Star Wars poster, he simply slides the fabric backdrop into place.
"I've got a good set-up now," Chad says. "It's much easier to come in here and focus on work."
Pro-tips:
The easiest DIY tip to spruce up your space? Bins and labels are your friends. "It's amazing just to be able to organize," Chad says.
"A portable nail gun is one of my most favorite things ever!" he exclaims. It's battery powered and easy to use.
Own your own tools, or know people who do. Chad often borrowed from his dad and has a contractor friend just down the block.
CHG sponsors employee network groups, or ENGs, that help employees with shared interests gather to swap stories or tips. These days ENGs are held virtually, but it's all part of our goal to help our people be their best selves, at work or at home.