Several of CHG's female leaders attended the annual Women's Philanthropic Network (WPN) summer social July 18 at the OC Tanner building in downtown Salt Lake City. WPN members met to discuss the work in the United Way of Salt Lake neighborhood centers and the WPN's new priority, Women for Educational Achievement, which encourages girls and teens to obtain post-secondary education.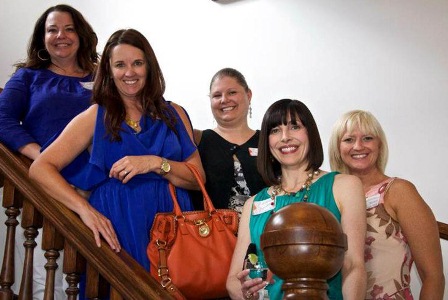 Lisa Payne, left, Tricia Warnken, Selena Benson, Judy Marostica and Mindy Swensen attended the WPN social.
Learn more about the Women's Philanthropic Network by visiting the United Way of Salt Lake website!