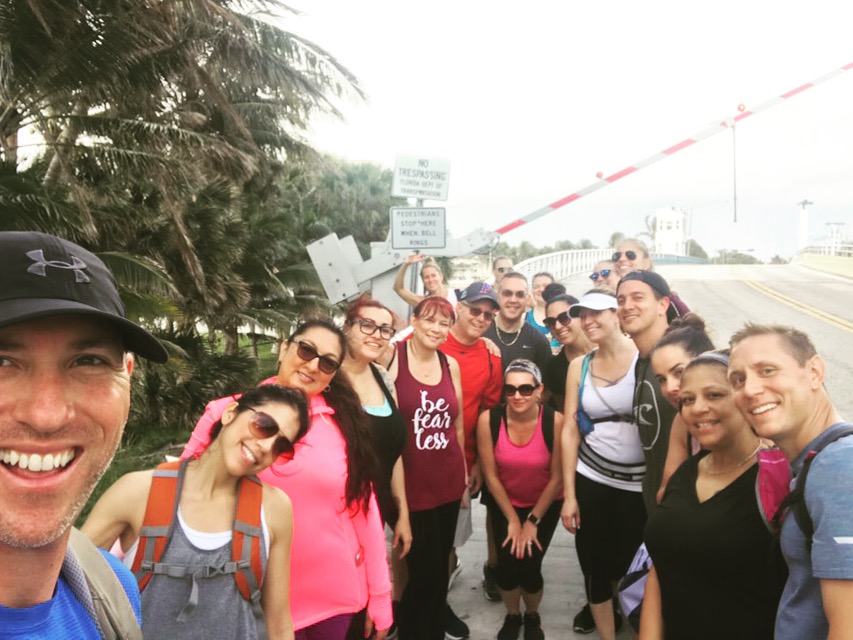 Three years ago, four employees from our 
Weatherby Healthcare
division in Fort Lauderdale, Florida, had a ridiculous idea. To show some love to Mother Earth, they would walk to work on Earth Day.
30 miles to work.
And they did it again this year.
Around midnight, a team of five ambitious walkers met in Palm Beach and began the long journey to our office in Fort Lauderdale. Throughout the night, they picked up more coworkers — and some monsoon rains.
While the Florida team was walking through the rain, a group of North Carolina employees were beginning their own 15-mile trek to our Durham office.
(They even brought a four-legged friend for a bit of added company.)
By the time both teams made it to the office, the group had grown to more than 40 employees.
After 10 hours, everyone arrived safe and sound. Sore feet but smiling faces.
Only 364 days until next year's walk. Wanna join us?