[caption id="attachment_9137" align="alignright" width="500"]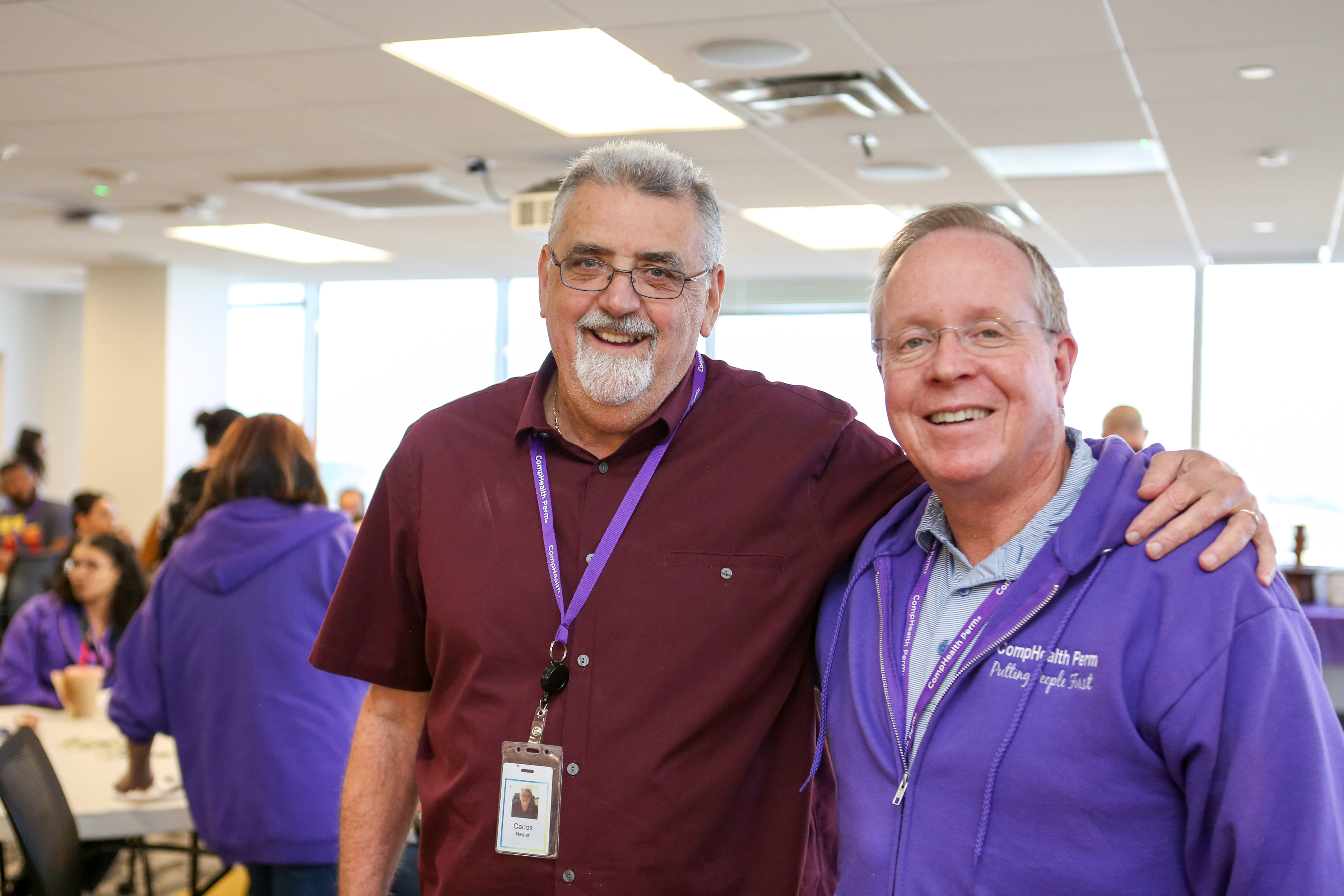 Carlos (left) and division president Steve McMahan[/caption] Carlos Hagler celebrates his 20
th
anniversary with CHG, currently as vice president of our CompHealth perm division. He marked this career milestone with an ice cream social with those closest to him, his perm family in our Fort Lauderdale, Florida, office. Carlos' career has been an evolution that started back in 1999 as a sales recruiter on perm's oncology team. "My advice to others who are looking to grow their career is to do the little things every day. It is also very important to be a great teammate," shares Carlos. Twenty years is an impressive tenure and a result of CHG's commitment to its people and customers. "I like working at CHG because of our culture and the role we play in helping our clients recruit providers to their communities." As he reflects on his two decades here, Carlos says his most memorable moment happened recently, when he visited CHG Healthcare's new headquarters in Midvale for the very first time. "For someone who has been around for 20 years, seeing the new space was very impressive," recalls Carlos. In his platinum year, he's committed to strengthening CompHealth perm's national account team and working closely with CHG's team to serve our clients at a higher level. He currently oversees perm's Customer Experience initiative that gathers crucial feedback from providers and clients. On a personal level, Carlos is an avid sports fan and family man. Here are some fun facts he shared:
What's your go-to karaoke song?
Maggie Mae!
If you had a day to do anything at all, what would you do?
I would take my family to the final four basketball tournament.
If you could share a meal with any three people, living or dead, who would they be and why?
Colin Powell - What a great leader!
Tom Brady - I admire that he works very hard at being the best he can be.
Bill Gates  - He's amazing at what he does, and I admire that he helps people with his wealth.