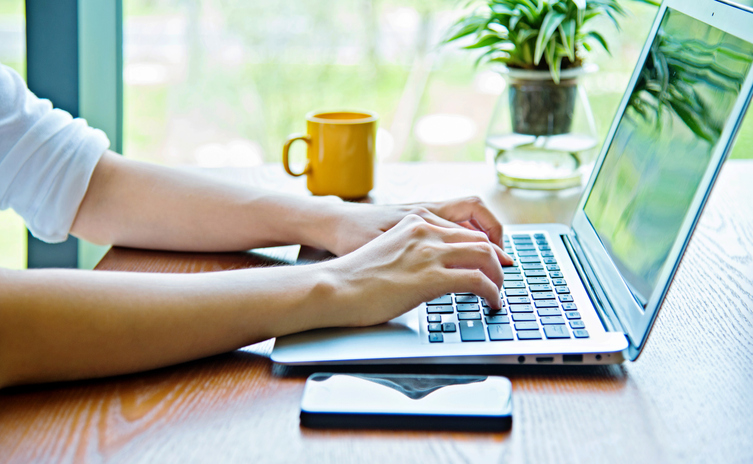 "I don't know that we have a 'typical' day," Andrea Dalrymple says with a laugh. It's barely 7:30 am and she's chugging her first cup of coffee. Andrea is a desktop services specialist for CHG Healthcare, based in Ft. Lauderdale, Florida.
New opportunities in career switch to IT
Her work with CHG didn't start in IT. For two years starting in 2014, Andrea was a recruiter with CompHealth, a physician staffing division of the CHG family of brands. While she enjoyed the people and the experience, the job didn't satisfy her, so she left to explore a new career. In the process, she attended a coding bootcamp and discovered her passion for tech. She sent her resume to her now leader Mike Sizemore every three months, hoping for the opportunity to rejoin CHG. When a job on the service desk finally opened, Mike responded. Andrea got the job and has since been promoted to desktop services.
Never a dull moment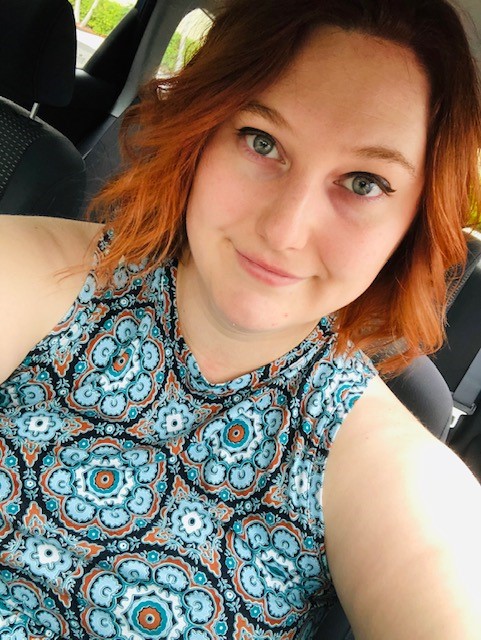 On most days, Andrea is part detective, part delivery person, and part project director. "The best part of my job is figuring out a problem that's been challenging, chasing it down all the way from start to finish," Andrea explains.
She sifts through clues as to why a co-worker's Outlook doesn't work anymore or why they can't get any audio. And, yes, many of the problems she solves are operator error. (She hated to tell one frustrated caller the reason why the computer's audio didn't work was because although the volume was turned up, the headset wasn't turned on.)
Software problems are usually fixable from her home, although her team takes turns going into the office for a half day, three times each week. That's where she plays delivery person – dropping off new hardware to folks in Ft. Lauderdale and Boca Raton who have broken equipment. At the end of 2020, Andrea provided project management for an initiative to move more than 400 laptops, software loaded and ready, to employees working from home. Her current project is getting the last of those laptops out, as well as decommissioning the old desktop computers.
Found her home in IT
One of the things Andrea likes best about her career switch to IT is feeling like she there for her co-workers. "We do our best to make sure everyone has a comfortable work-from-home experience," she says. "We're the boots on the ground and the hands on the technology. And our leader is awesome!"
Andrea's workday typically ends about 4:30 pm. She says there are days when she'd love to just crash in front of the TV for a night of binge watching, but she's also going to school. She's working on a degree in management of information systems and plans to graduate by the end of this year.
"Every day is busy!" Andrea says. "But it's not as stressful when you enjoy what you do. I found my home in IT. I can't imagine doing anything else. I absolutely love it."
Are you interested in finding a home in CHG's IT department? Check out our careers page.