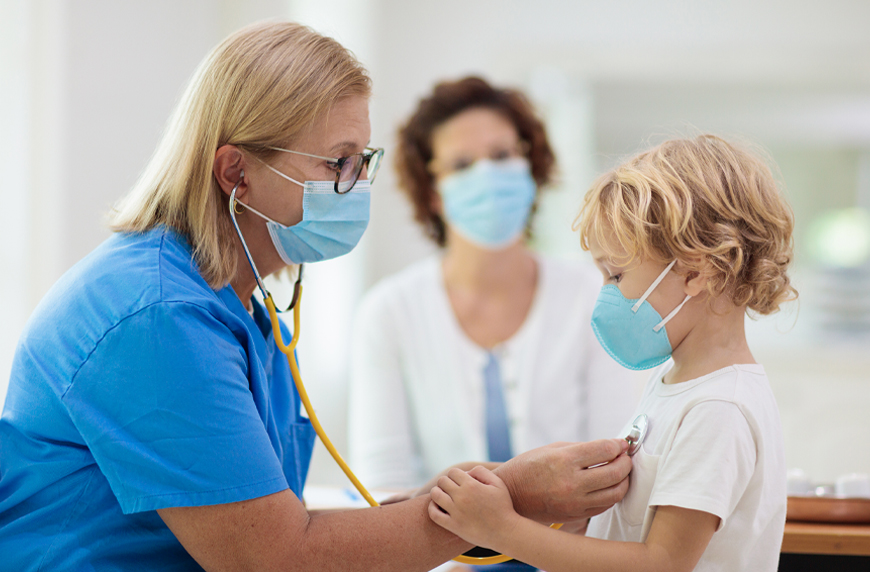 Advanced practice providers (APPs) are a key part of the healthcare system, but determining how they can best contribute to the success of your healthcare organization requires analysis and planning. When used effectively, the right combination of APPs and physicians can help lower costs, improve patient outcomes, and deliver quality and timely patient care. Here are several things to consider when evaluating and making improvements to your organization's advanced practice provider staffing model.
APP deployment models
How your APPs provide care and interact with patients will vary depending on your facility's goals and state regulations. In some facilities, physicians and APPs share a patient panel, while others have APPs manage their own patients. The following three factors should be taken into consideration when deciding which APP deployment model is best for your facility.
Provider specialty
Some specialties lend themselves better to APPs working independently. For example, a family nurse practitioner may be able to easily take on their own case load without physician oversight. On the other hand, surgery specialties often require the oversight of a physician but can be utilized for pre-op and post-op rounding, and even act as first assistant during surgeries.
Billing
Jacob Hier, a CompHealth national accounts manager who specializes in placing APPs, says many facilities prefer to have patients see a physician first for diagnosis then schedule follow up visits with an APP. "When the APP is seeing those follow-ups, in some cases they can still bill under that provider and get 100% of the compensation in 'incident-to' billing," Hier says.
Facilities where APPs operate independently may not be able to bill as much for these visits, but it doesn't necessarily decrease profit margins, says Spencer Ellis, senior manager of sales for advanced practice primary care at CompHealth. "Paying your APPs commensurate to the reimbursement rate can help you balance your profit margins," Ellis says. "This strategy can allow you to see more patients and grow your market share."
State regulations
The scope of practice for APPs varies across the country. "Whichever model you're using, make sure it's used to the fullest extent of state laws," recommends Ellis. "I see a lot of clinics in states where APPs have full autonomy, but they still have a physician seeing every patient. They're doing that because they want full reimbursement, but they could probably bring in more patients if they let the physicians focus on the higher acuity patients and have the NP see all the lower acuity patients on their own. They may be getting a reduced rate, but it could increase the volume they're seeing for their practice."
Developing an APP model
When developing an advanced practice provider staffing model, there are several steps you can take to ensure the process has a successful outcome.
Determine roles
Determining roles in advance is crucial. "There's a lot of gray area in work for APPs," says Ronna Smith, manager of APP clinical education at Seattle Children's Hospital. "The first thing we do as a leadership team when we're analyzing whether or not a team should add an APP is get to the nitty gritty of 'what is the work?' What do they envision the APP doing? Is it billable? Does it require medical decision making? Is it provider-level work?"
Bring APPs to the table
Hier says it's becoming more common for APP liaisons to have a seat at the senior leadership table, and they can provide valuable insight into how APPs view organizational decisions. At Seattle Children's Hospital, Smith ensures APPs have a voice in crucial conversations. "It's important for physicians to understand the strengths and weaknesses that APPs come to the table with," she says.
Monitor scope of practice changes
Some hospitals write bylaws when first implementing an APP model but then don't set a periodic review to ensure they're still operating to the maximum guidelines for the state, says Ellis. If the state later changes the scope of practice, this can result in APPs working under a smaller scope of practice than they're allowed. "Then you have frustrated APPs where their peers are getting more experience and authority, and they leave to find other opportunities."
Onboard staff and patients
A robust onboarding program ensures all parties involved understand their roles. Ellis recommends checking in on physicians to make sure they feel comfortable with the new models, as some may be unsure about giving up some of their responsibilities. "They come around to the idea," he says, "when they see it lets them do more and see more patients."
This onboarding should extend to patient education as well. Many patients aren't familiar with APPs or don't understand why they're seeing one instead of a physician. Making sure your APP staff is well-trained and has the ability to assure patients they'll receive the care they need is crucial.
APPs improve patient care
After incorporating APPs into their organization, Smith says the change at Seattle Children's Hospital has increased provider flexibility and allowed them to provide better care and education to families.
"Our model is very collaborative where nurse practitioners and physicians work together within various teams," says Smith. "If a child is on the schedule to see if they need a tonsillectomy, the initial work is done by a nurse practitioner. If the NP feels that child should move forward with a surgical plan, they pull in a surgeon who is working with them in the same clinic. The surgeon would verify the exam findings and the plan, answer any questions the family might have, and then that child would go on that surgeon's schedule. So, in that same visit, the family would see an NP who would do the bulk of the work, and the physician can spend more time in the operating room."
During the 2020 pandemic, the model has also helped the hospital be flexible and adaptable. "We have an APP fellowship, and those learners are assigned to multiple areas of the hospital during their training year," says Smith. "They're credentialed to be in multiple places, they're used to changing assignments frequently. We had a whole contingency staffing model in place, and the adaptability of our past and present APP fellows on our staff is what made that model possible."
A flexible, cost-effective solution
No matter how you decide to include APPs into your healthcare staffing model, they can help you reduce cost and generate revenue while providing high quality care to patients. If you're not ready to address your organization's entire staffing model, looking at who APPs can enhance a single specialty is a low-risk place to start.
This article was originally published on CompHealth.com. CompHealth is one of CHG Healthcare's family of brands. We can help you find the advanced practice providers, physicians, nurses, and allied professionals your facility needs. Contact us by phone at 866.588.5996 or email at ecs.contact@chghealthcare.com to learn more.