CHG is sometimes referred to as a "big, happy family." For some employees, however, that phrase rings very true — they work each day with their family, whether it be a spouse, sibling, son, daughter, mother or father. Get to know our real-life CHG families in this series of weekly stories, We Are Family!
We Are Family: Baby Makes Three
All it took was one date for Jeff O'Rawe and Kristine Hlavacka-O'Rawe to become inseparable, Jeff says — and now their work in the Weatherby Healthcare office in Fort Lauderdale, Fla., allows them to be inseparable, too.
"I have been with CHG for over five years now, and this is by far the best workplace I could ever dream of," Kristine, senior consultant for the OB/GYN division, expresses. "We truly are blessed to work in such an amazing people-centric environment where the culture focuses on building relationships both personally and professionally on all levels. If fact, most of my closest friendships have developed here at CHG. Heck, my whole bridal party came from Weatherby Healthcare! I have made lifelong friendships along the way here at CHG — and we are so grateful to have surrounded ourselves with a fabulous group of people!"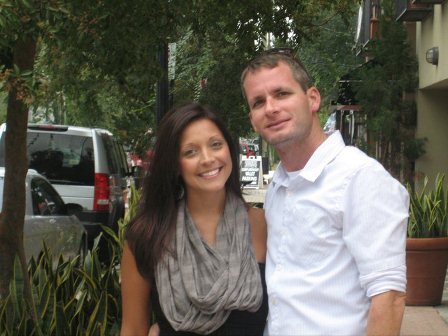 Jeff, who began working at CHG one-and-a-half years ago, says he became interested in working at the company because of stories he heard from Kristine's friends at Weatherby Healthcare.
"All I was hearing about was the amount of compassion, fun and structure that the company offers. Then I heard about the Putting People First lifestyle, and I started getting more and more interested in seeing what type of positions were available," Jeff, medical staff coordinator, says. "The rest is history."
Both Jeff and Kristine enjoy the flexibility of working together and having the same schedule, especially as their family continues to grow.
"We welcomed our daughter, Brooklyn, in June 2011, and working together is a blessing as new parents," Kristine shares. "We can coordinate days to drop off/pick up our three-month-old at daycare. It makes our lives so much easier!"
And Weatherby Healthcare employees made Kristine and Jeff's transition to parenthood easy as well, Kristine says.
"Our leaders at CHG really know how to show that they are compassionate for family, both here at Weatherby Healthcare and within our homes. As a first-time mom, I truly felt the support on all levels from my team, my directors and our leader, Pat Kennedy," Kristine recalls. "We were spoiled with many visitors and thoughtful gifts and flowers the day we had our daughter. The entire company showed their support and happiness for us. Brooklyn has visited the office several times, and the entire CHG family just can't wait to hold her as if she was their own!"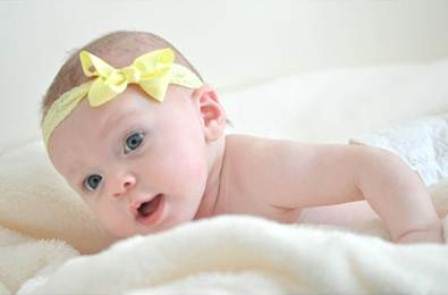 Besides the convenient work schedules and ability to care for his new daughter, Jeff says he feels that his job is very important for the economy and the future of healthcare and that he especially enjoys CHG's culture.
"Where else does the president of a company this size know you and your life story? Pat Kennedy takes pride in taking care of her CHG family, and it shows," Jeff says. "We get the best support and training available, and management is always willing give you a helping hand."
Kristine says she feels like a valued member of CHG and especially loves working with Jeff each day.
"I love when Jeff is recognized for his Red Ribbon Service and feel so proud to see him excel daily," Kristine expresses. "I feel so privileged to be part of this CHG family and to share this chapter of our lives with the company as we grow our own family!"