Prior to coming to CHG, Emily Johnson, business systems analyst at CHG in Salt Lake City, Utah, always struggled to understand how IT work was prioritized and how she could best fulfill the needs of business users.
"As an analyst, I get very close to the business users," Emily says. "I get to learn about their processes, their pain and their triumphs. At my previous company, I would sit in meetings where someone who never spoke to a business user would tell us where our development priorities would be over the next year and then the next two to five years. It was very frustrating for me because I knew where our priorities should be, and I truly cared about making the jobs of my co-workers better."
Since joining CHG, however, Emily has come to fully appreciate the mantra of putting people – not numbers— first. She loves knowing that what she does actually helps the people she works with.
"At CHG, I get to help people every day because Putting People First is always our number-one priority," she says. "It is deeply entrenched in every conversation we have and in every objective that we collaboratively set out to achieve."
One year ago, Emily decided to leave the company she had been with since high school in order to find a job that was a bit closer to home. It was a difficult decision, because she loved the people she worked with and was worried that she might regret leaving her old organization for a new job in a new company. Fortunately, CHG had an opening. Read all about it below!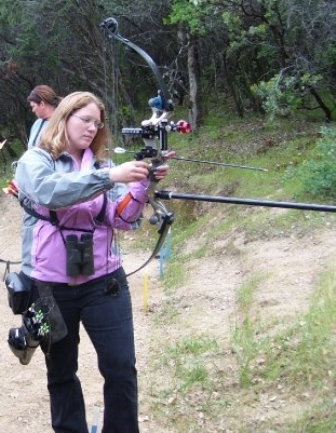 I have been familiar with CompHealth and CHG since the late '90s when my ex-husband began working here. He spent several years with the company, and I remember coming to the holiday and department parties with him. I even remember him pointing out Mike Weinholtz to me. Everyone seemed so happy and seemed to really enjoy their jobs.
In the meantime, I was working for an organization I had been with since I was a teenager. I loved my job. I was very passionate about the work I was doing, and my co-workers were like my family. They had been with me through thick and thin, supporting me through college, a child with leukemia, moving across the country and a divorce.
For the last six years with that organization, I worked from home. I soon realized that traveling to St. Louis every month was taking a toll on me and my health. Also, as all telecommuters know, the inability to communicate face-to-face is certainly challenging. I missed the camaraderie. So last year, I made the very difficult decision to find a position here in the Salt Lake valley, knowing that I could come to regret the decision.
I knew a few of the people here at CompHealth from my previous company, and I knew that Mike Peterson had become the CIO here. When I saw that an analyst position had opened, I immediately applied and sent Mike a LinkedIn message asking about the job. I then called my ex-husband and asked him what he thought about me coming to work here. He said CHG is the best company he has ever worked for! To me, that meant a lot, particularly since he is no longer with CHG. The fact that he would still speak so highly about the organization impressed me.
I was nervous about giving up all of the vacation time I had accrued at my previous job, because I compete in archery and there are some out-of-state tournaments that I attend every year. Luckily, with the benefits that CHG provides and the flexibility of my leaders, that wasn't a problem. Not only were they supportive of my taking time off to attend those tournaments, but they also asked me just about every week how I did in my tournaments that weekend.
I am so glad I took this position, and I have definitely never had a hint of regret! In fact, I often look back and wonder why I waited so long. My leaders are very supportive of me and want me to do my best. I feel like I have a new family here. I have really enjoyed getting to know everyone, especially my "siblings" on the CompHealth locum tenens housing team. I knew the first time we had a conversation about what we would do to survive a Zombie attack that we were going to get along just fine. Thanks, guys! You are the best!
Would you like working at CHG? Check out our job openings on the CHG careers page!