David Pierce, a director of the locum tenens division at Weatherby Healthcare in Cary, N.C., worked for CHG for four years before taking an opportunity elsewhere. However, not long after, he heard about an opening at Weatherby Healthcare and he jumped to take it. Although he has only been back for a little over a year, David is very glad he made the decision for return to CHG.
"I enjoy being a part of this company on so many different levels. To start, while we work to earn an income, Weatherby Healthcare affords us the opportunity to earn and provide very well for our families. I also enjoy that our culture is pushed first and everything else follows. By having a positive environment, we all strive to succeed and excel beyond all expectations. The bar is often set very high and we all drive in unison toward a common goal."
David also appreciates the opportunity he has to work with friends.
"Every day I get to work with some of my favorite people, in multiple locations. I would walk through fire for my teams, and I hope they would do the same for me. To top it all off, I get to work for some of the best people in the industry — from Mike DePaolis (a vice president of Weatherby Healthcare) and Pat Kennedy (group president at Weatherby Healthcare) to Mark Law (group president of the CompHealth locum tenens executive team), Scott Beck (president and COO of CHG) and Mike Weinholtz (CEO of CHG)."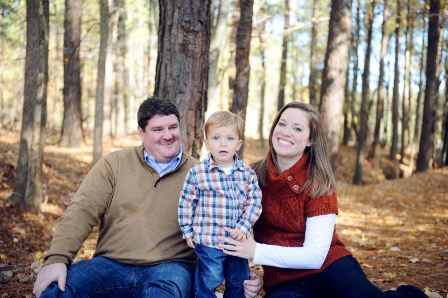 Find out why David came back to CHG and read his story about a doctor his team placed just in time below!
I actually started at Weatherby Healthcare back in early 2005 when the entire company had roughly 40 employees and the North Carolina office had seven employees. Back then, I started as a recruiter for gastroenterology and neurology; over the years I progressed and eventually moved over to managing the anesthesia team. While the company was a terrific company back then, I fully believe that I took it for granted. When an opportunity with another company came along, I took the job. While the other opportunity was okay and I actually did gain some valuable experience in another professional staffing vertical, it just didn't quite feel right. Fast forward a couple of years: An opportunity to come back to Weatherby Healthcare came along and the rest is history.

Weatherby Healthcare now has more than 300 total employees and the North Carolina office has close to 60! I feel like I am so lucky to be here, so I hope nobody else ever takes for granted what a tremendous opportunity it is to work at CHG.I thrive on knowing that what we do matters. There are countless patients whose lives are dramatically improved or saved by the doctors that we place every day. Oftentimes, we overlook the impact our physicians make, as it is very easy to get bogged down in the minutia of our jobs.

Just the other day, one of my teams was able to place an interventional cardiologist into a facility in desperate need. Within hours of our doctor being on site, a patient was rushed in experiencing an acute MI (heart attack). Our doctor placed an emergency stent, thereby saving the patient's life. This is commonplace in so many of our specialties, and I think we all need to take a few moments every day to realize and respect what our doctors truly bring to the table.