The CompHealth family practice team is extending CHG's core value of Putting People First outside the company. Recently, about 25 members of the team put together 200 coloring books for children at hospitals we work with around the country.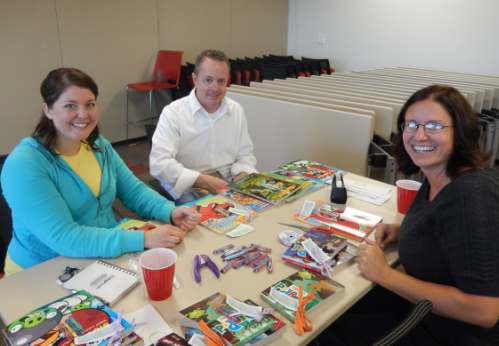 "We did this as way to give back, build stronger relationships with our providers and clients and live the core value of Putting People First," says Alisa Weeks, director of the CompHealth locum tenens family practice division. "It's one way to fulfill our promise to take care of our communities."
Once they built the coloring books, members of the team worked with physicians scheduled at each hospital to deliver them. Partners at the hospitals expressed gratitude for the donations.
"We received the box of coloring books and crayons today. They are so awesome!" a representative from one hospital exclaimed.
"I've distributed the books to our Community Health Coordinator," said another. "She will ensure that each book goes to a child who needs it. Thank you for your generosity and dedication."
Alisa says because of the positive feedback from partner hospitals, the team plans to make the project an ongoing one.
"This activity allowed us to give back to some of the clinics and communities that provide jobs for our doctors," shares Lainie Harris, a provider representative on the team and the person who first implemented the idea for the project. "We work so hard to get the right doctor scheduled for the right assignment, and it's fun to think that our coloring books are going directly to the patients our providers are seeing."