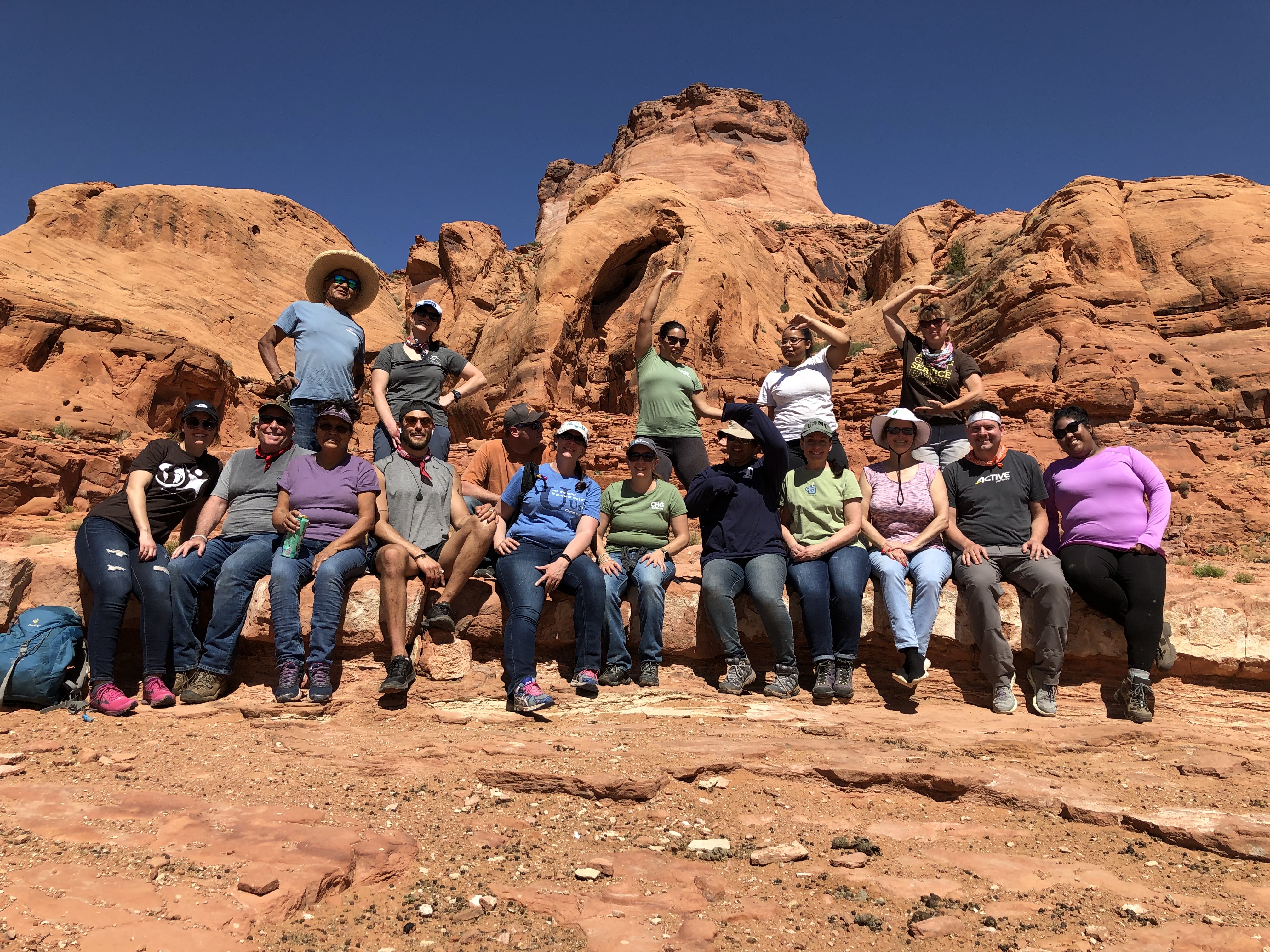 As part of our commitment to the community, CHG offers employees the chance to give back through company-sponsored humanitarian trips. Partnering with
Amizade
, a nonprofit organization dedicated to responsible global service learning, 12 CHG employees recently went on a humanitarian trip to the Navajo Nation in Tuba City, Arizona.
RELATED: CHG gives back in Mexico
The service project included helping a small family on their farm by planting vegetables, weeding, and doing irrigation cleanup in order to help the family get their crops out by the end of the season. In addition to the service project, the group learned more about the Navajo culture by participating in a traditional sweat lodge, weaving baskets, and learning more about the World War II Navajo code talkers. Our people also got to explore the amazing landscape that Arizona has to offer, including taking in the sights at the Grand Canyon and hiking to the dinosaur tracks on the mesas just outside Tuba City. Check out the video below to learn more about their trip.