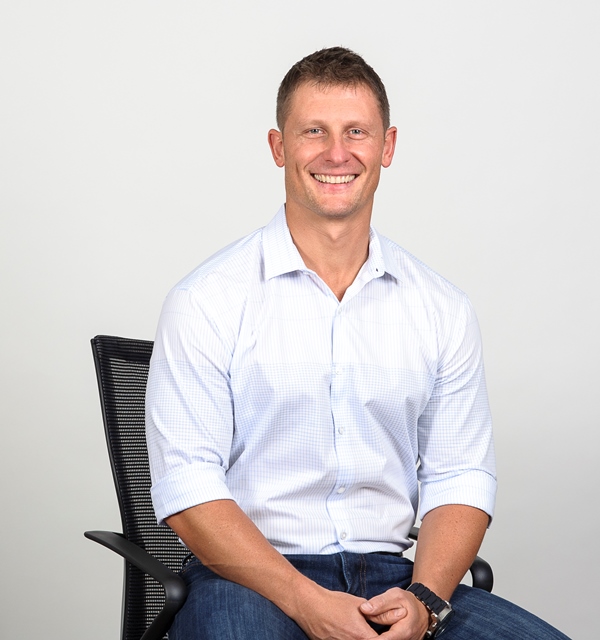 Name:
Jeff Wright
Position:
Operations manager with CompHealth permanent placement in Fort Lauderdale, Fla.
Years at CHG:
5
What is your most memorable experience at CHG?
Since I began working with CHG and CompHealth in 2009, I have had many memorable experiences, starting with the training in Salt Lake City and the first few days on the floor. What stood out to me was CHG's culture. I have seen firsthand that a positive culture is not always at the forefront with other organizations in the healthcare staffing industry, but CHG lives it and it's awesome to see it genuinely on all levels.
What does CHG's core value of Growth mean to you, and how have you seen it in action?
CHG's core value of Growth is intertwined with our other core values and each of them ultimately leads to Growth. For example, when we focus on Putting People First, we grow internally through better relationships at the team level, on the sales floor, throughout the divisions and across the brands. We also grow our business as we develop deeper value-based relationships with our clients and providers. Acting with Integrity and Ethics separates us from our competitors or those that lack this value and leads to Growth. Showing our Quality and Professionalism is second to none leads to Growth. Commitment to Continuous Improvement also leads to Growth.
What is your career background and what brought you to CHG?
I came to CHG after I was laid off by another healthcare staffing company, a major competitor, on short notice. At the time, I was in shock, but it turned out to be the best thing that could've happened. It's funny, I never thought I would say a layoff is a good thing, but in this case it was!
What is your favorite part about your job?
My favorite part of my job is the servant leadership side of it. I enjoy mentoring and coaching others to be successful, helping communities get the healthcare professionals they need and being a resource for those who need my help. What we do truly matters.
What do you like to do when you aren't at work?
I naturally enjoy coaching and working with people. Outside of work, I lead an active lifestyle and do personal training. I enjoy adventure sports and pretty much anything that keeps me moving. When I am not training, I'm spending time with my beautiful fiance, Amber.
What have you learned about yourself working at CHG?
One thing that has come to light for me is that we, as people, can always be better. Personally and professionally there is always room for development and improvement. Life is a constant learning experience and you have to embrace new things, change, and stepping outside your comfort zone. True growth and success come from being uncomfortable, as this discomfort is what sparks change.
How have you grown as a leader at CHG?
I have grown as a leader here at CHG in many ways. I have become more effective at two-way communication, servant-style leadership and working with people on an individual level versus taking a blanket approach.
Who has influenced you most in your career at CHG and how?
I am not sure if I can really say there is one specific influence that has impacted me more than others. I have learned and gained invaluable insight from all those I work with and I believe we can learn something from everyone. My teammates and peers at a divisional level have opened my eyes to new methods, best practices and challenged me continuously. Additionally, the concepts of servant leadership and Putting People First have been a significant influence in my career and these are reinforced daily throughout the organization. None of us is above another and we all can lead by example. These principles are not just for leaders, they're a way of life. Once you embrace them, you will see just how much you can impact those around you.
How do you know that what you do at CHG matters?
I am reminded that what I do matters when I see those I work with growing and seeing success and when I hear positive testimonials from clients and candidates. The growth of our company and the number of people who want to become part of this great company also helps me know that what I do matters because if it didn't, none of this would be happening.