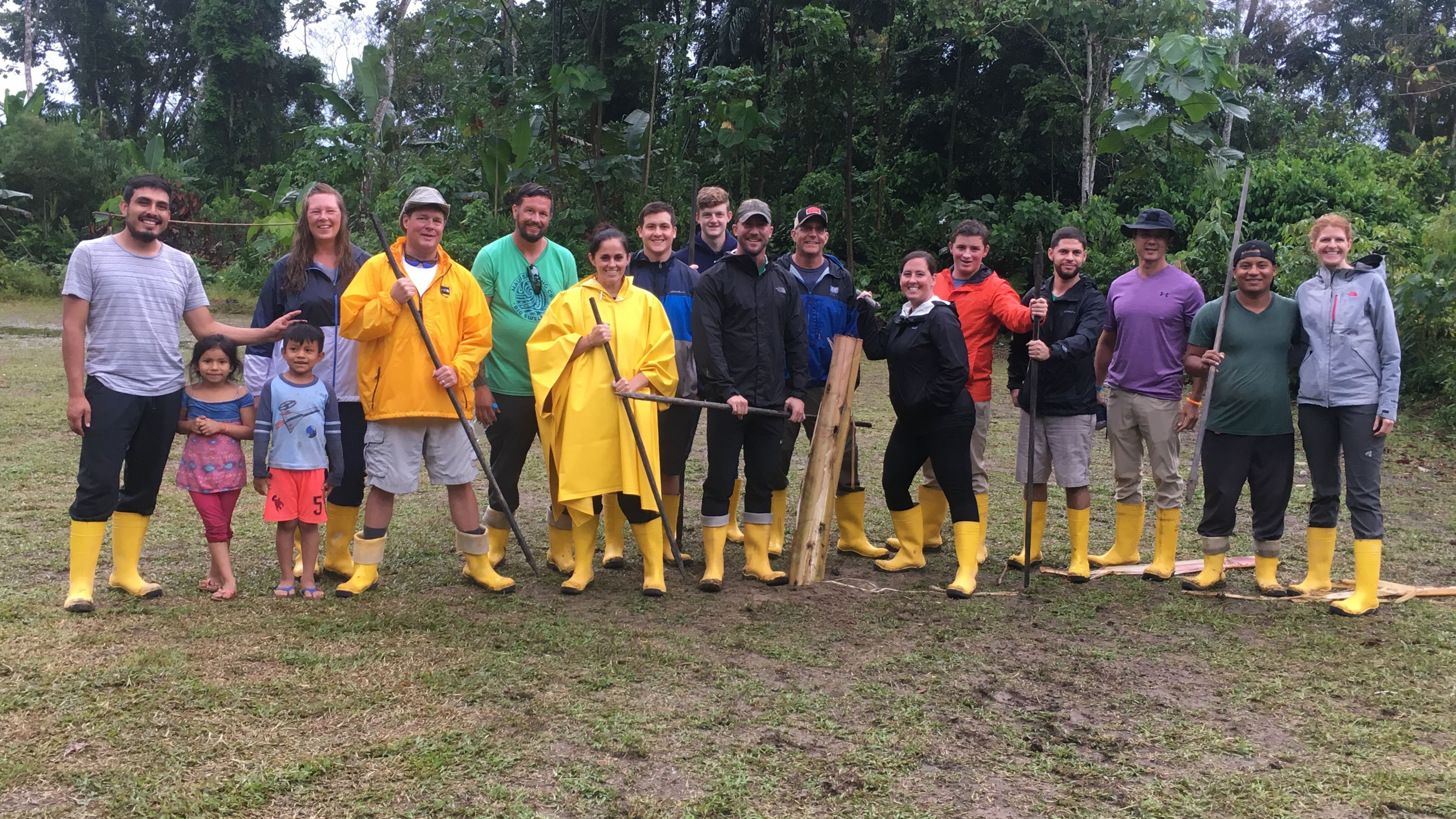 Putting People First at CHG takes many forms. From going the extra mile for customers to volunteering at local charities, we believe in the positive difference a person can make in the world.
Created to honor employees devoted to improving local communities, our Difference Maker award takes the passion of these volunteers global. We partnered with Me to We, sending six Difference Maker award winners and their guests on a humanitarian trip to Ecuador.
Building a foundation of learning and unity in Ecuador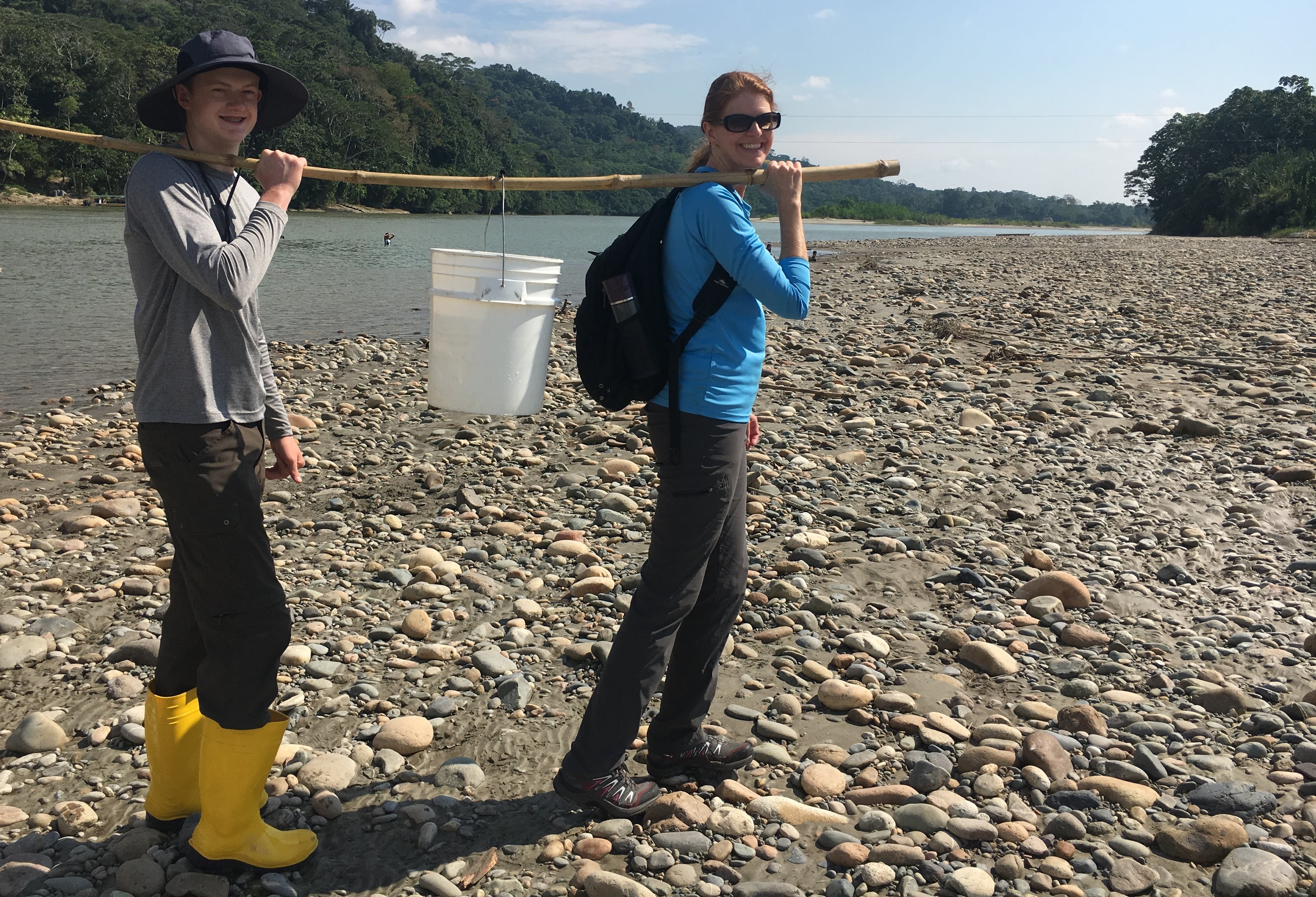 Our Difference Makers' volunteer efforts focused on building the foundation of a new school. They pushed dirt, moved rocks, dug trenches, and created cement all without machinery. They did it this way to assist with Me to We's mission of teaching sustainability skills the locals can use in the future with the resources they have at hand.
Between all the hard work, the group made a difference by looking outside themselves and connecting with people and cultures they would otherwise have never encountered. Jungle hikes, Napo River boating, cooking classes, weapons training, and farm tours all made for a unique atmosphere to bond with one another and the people of Ecuador.
An experience to last a lifetime
Not only did our volunteers have an impact on the community they served in Ecuador, the trip also had a profound impact on the Difference Makers.
Joseph Gonzalez
The work was very hard, but near the end of the day, you were able to meet the women of the kids. They would thank you because their children would be in those buildings. If you have the opportunity to put your energy and focus on something else, it really can help you put things in perspective.
Erica Hatch
Giving back helps you realize what is really important. Ecuador opened my eyes to give back more. We rallied together and worked as a team to get projects done. To say this trip humbled me would be quite an understatement.
Victoria Mecham
CHG continually reminds us to volunteer in a way that will make a difference to ourselves and our communities. The indigenous people in Ecuador have little to nothing and they are happy and content. No matter where you are on this planet, you can make a change that will help make a difference for others.
Katie Oakes
We met with some local women who earned money for their families and the community. They discussed the importance of empowering women, something that doesn't often happen in some indigenous communities. It was an excellent look into the challenges that women face, not just here, but all over the world.
Simon Parsons
My biggest takeaway is how connected people are with each other and nature. There they have a shortage of many things but are abundant in relationships, love, and connection. Seeing the children in the rundown schools making the most out of life was very impactful and made me so excited to be a part of giving them a new place to learn and grow.
Jill VanMilligen
Me to We taught us that just giving to others is not always the correct answer. If the people you are trying to help don't really know what you are trying to accomplish, they will not succeed. But if you take into account what they say they need, you can help them reach that goal. Community, relationships, and compassion are how we are going to leave a better future for all those that will come after us.
Learn more about all our Difference Makers in this blog.
Providers making connections abroad and close to home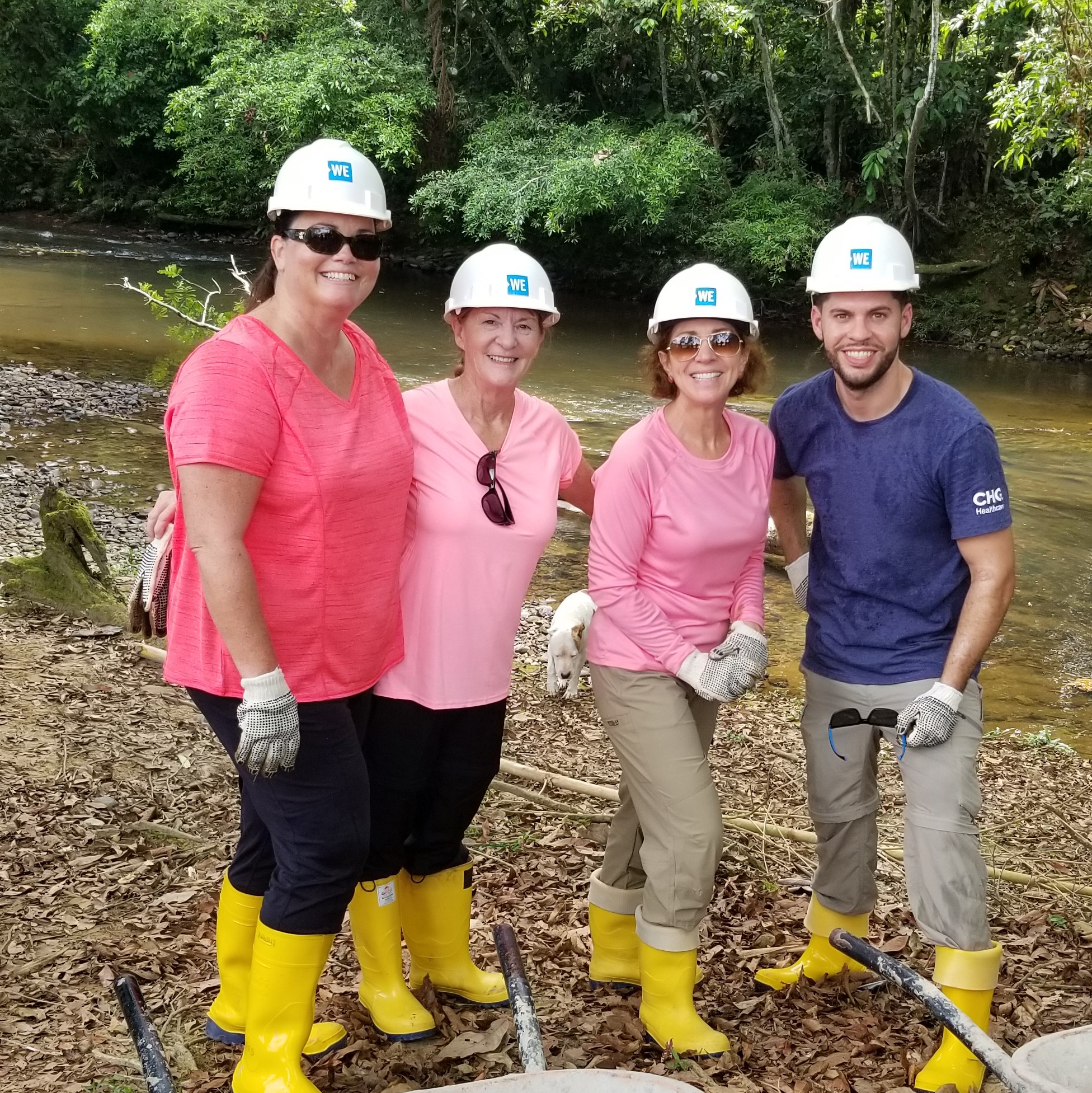 The Making a Difference Foundation provided a grant that allowed our RNnetwork division to send three nurses alongside our Difference Makers. They helped physicians and dentists provide important health services and education to those in need.
"We helped them with immunizations, weighing the children, and giving injections," travel nurse Joy Bowman recounts. "The coming together of people to try to help, it's just humbling. You learn compassion, you learn to be appreciative, and it just makes you want to be a better person."
In a rare occurrence, Joy got to work alongside her recruiter, Difference Maker Joseph. Despite a two-year business relationship, they never met face-to-face before.
"Joy was one of the first travelers I ever worked with when I started at RNnetwork," Joseph says. "We've always been able to work well together. So, when I was told that I might have the opportunity to recommend someone to go with me, she was the first person that I really wanted to get to go. It was almost like having a big sister with me." Joy relishes the time spent with Joseph, recalling, "I hugged him when we left and I said, 'You're like the son I never had.' We already had a good relationship, and now we have a great relationship."
Read more about Joseph and Joy's story on our RNnetwork blog.